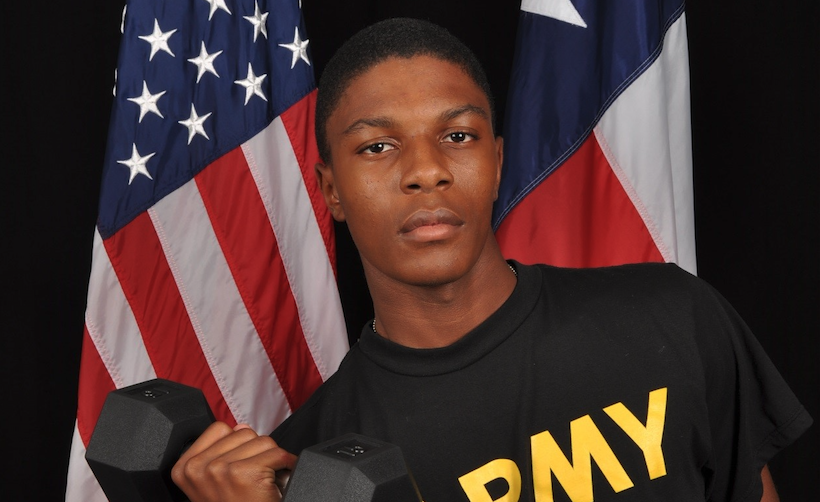 The body of missing Texas National Guardsman Bishop E. Evans was found Monday morning, three days after he dove into the Rio Grande on the Texas-Mexico border to save two migrants attempting to cross the treacherous waters and enter the US illegally.
The body of Evans, a 22-year-old from Arlington, Texas, was found and identified by local authorities, the Texas Military Department revealed.
"We are devastated by the loss of a member of our Guard family," Maj. Gen. Tom Suelzer, Adjutant General for Texas, said in a statement. "We recognize the selflessness of this heroic Soldier who put his life above others in service to our state and national security. The Texas Military Department sends our deepest condolences to the family. Our thoughts and prayers are with them during this difficult time."
The Texas Military Department said the two migrants involved were crossing the river into the US "illegally" and were a part of "illicit transnational narcotics trafficking." They remained in custody as of Saturday.
Rep. Tony Gonzalez (R-Texas) first revealed the news of Evans' death on Twitter.
"This young soldier made the ultimate sacrifice in the name of protecting and serving our country," Gonzalez wrote. "He will never be forgotten."
Hours after the confirmation emerged, White House press secretary Jen Psaki told reporters that "our heart goes out to his family and loved ones," reiterating that his actions were "selfless."
Click here to read more.
SOURCE: New York Post, MaryAnn Martinez and Callie Patteson