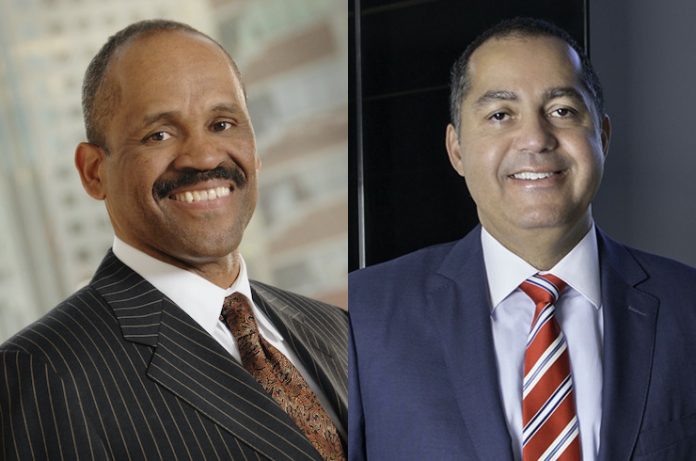 African American developers Victor MacFarlane and R. Donahue Peebles said Monday that city planning officials in Los Angeles have approved their Angels Landing project, a $1.6-billion hotel-housing-retail complex that will be among L.A.'s tallest buildings.
Here's more from KTLA:
The project will be located in downtown's Bunker Hill area and have two towers and a plaza next to the historic Angels Flight funicular railway.The project will encompass 1.2 million square feet (111,484 square meters) and include two hotels, condominiums, apartments, restaurants and retail.
Angels Landing project will bring thousands of new jobs to the city.
Click here to read more.
SOURCE: EURweb, Ny MaGee