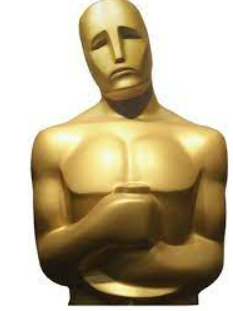 Sinking ratings, shrinking movie stars, boring broadcasts, not to mention battles over its controversial new museum. And now a quota system that threatens to tear the Oscars apart. How the Academy Awards are struggling to get on with the show
Have you heard about Aperture 2025?
It may sound like a Roland Emmerich sci-fi movie, but it's actually more frightening. And much more controversial. It's the Academy of Motion Picture Arts and Sciences' latest initiative to make Hollywood more equitable and diverse—more woke—by changing the rules by which films are eligible for Best Picture nominations. Here's how it works: Starting in 2024, producers will be required to submit a summation of the race, gender, sexual orientation, and disability status of members of their movie's cast and crew. If a particular movie does not have enough people of color or disabled people or gays or lesbians working on the set—and what is "enough" will be determined by a knotty tangle of byzantine formularies—then that movie will no longer be eligible for an Oscar.
Not surprisingly, the plan is not being universally applauded in Hollywood. Critics say it's invasive, anticreative, opens the door to privacy issues, and is spectacularly unfair to actors and crew members, who may want to keep their sexual orientation or health profiles to themselves, not to mention to producers and directors who have enough to worry about while shooting a movie than to be saddled with the thankless task of tallying up the identity markers of their creative partners. 
"I mean, why aren't animals in this?" sneers one industry insider. "What if the main character is a horse?"
Unfortunately, Aperture 2025 isn't the only Academy initiative to recently raise eyebrows in Hollywood. In February, Oscar organizers triggered a civil war in Hollywood over a plan to pretape many of the below-the-line categories—film editing, makeup and hairstyling, original score, production design, the short-film selections—and roll edits of those awards into the live broadcast. Predictably, many Academy members (especially film editors, makeup and hairstylists, and production designers) balked at the change, but at least that one was designed to address an actual existential threat to the ceremony: that it's become so long and boring that huge swaths of the audience have begun tuning out.
"The Academy was out of touch with the public when it was mostly white, and it remained so when it became somewhat less white."
Last year, the Oscars drew an all-time low of 9.85 million viewers—less than what an episode of The Big Bang Theory used to get. Granted, the pandemic and the resulting dearth of theatrical releases contributed to the decline, but the truth is, Oscar ratings began plummeting long before COVID-19. At its height in the 1990s, the ceremony was pulling in as many as 55 million viewers in the United States. Even into the 2000s, it was drawing at least 40 million. But by the 2010s, the numbers started falling into the 30 millions and, by that decade's end, had dropped further, into the 20 millions. The audience for the last pre-pandemic Oscars, in February 2020, was 23.6 million, less than half of its one-time peak.
There's no shortage of theories to explain why viewers are turning off to the Oscars: The shrinking of movie actors as cultural icons (as TikTok and Instagram stars become the ascendant media gods); the reluctance of the Academy to update the ceremony, which has remained substantially unchanged since it was first broadcast in 1953; the growing chasm between the esoteric tastes of the Academy's voting members (who this year nominated Drive My Car, a Japanese drama about a grieving theater director putting on a production of Uncle Vanya in Hiroshima) and the preferences of the wider theatergoing public (who likes Spider-Man). 
Click here to read more.
SOURCE: LA Magazine, Scott Johnson