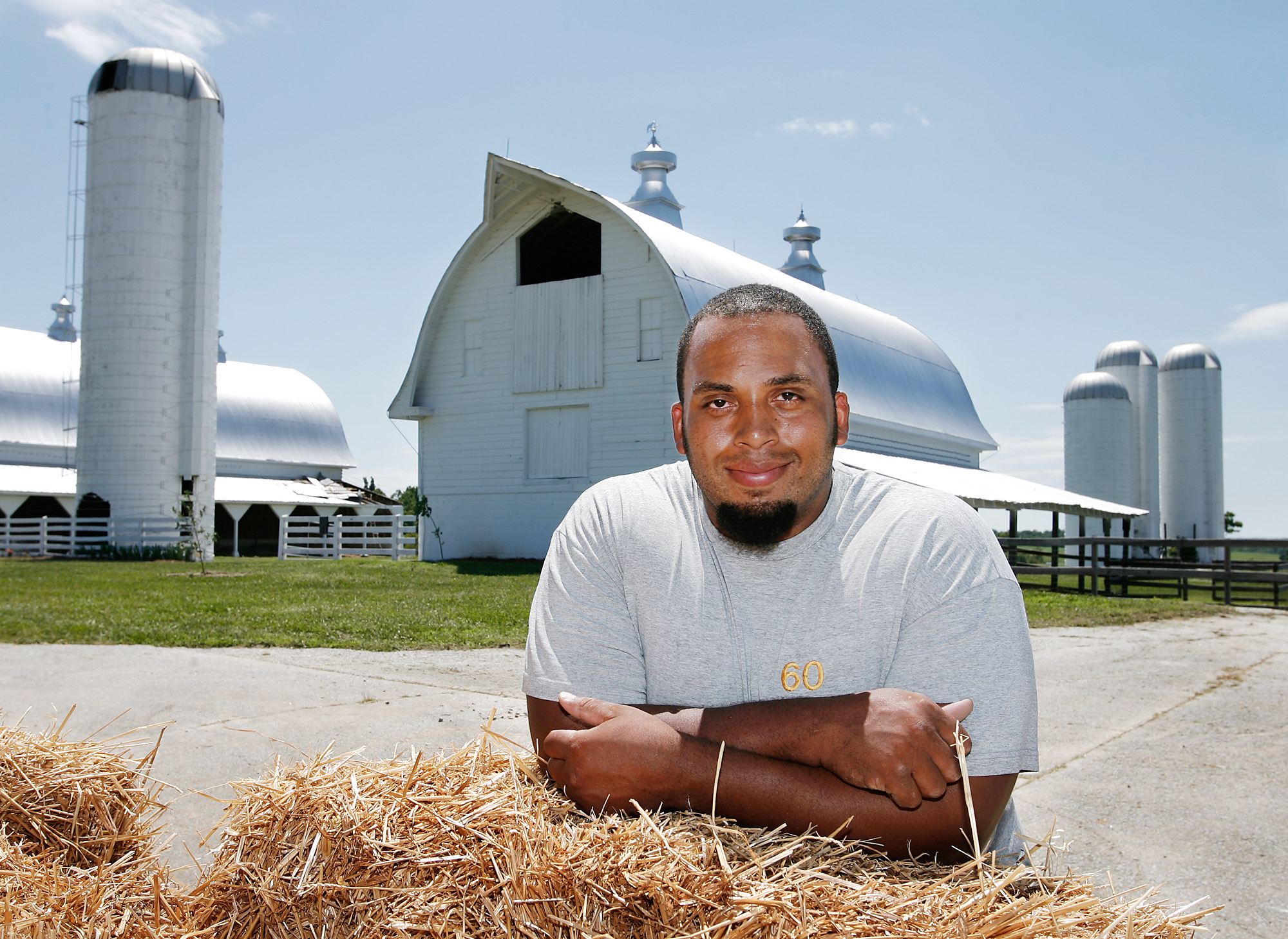 The year former NFL player Jason Brown stepped away from the game, he took a leap of faith to start a farm.
Just over a decade ago, Brown made a name for himself as the highest-paid center in the NFL. He began his football career as the fourth draft pick for the Baltimore Ravens and later signed a five-year deal with the St. Louis Rams franchise in 2009 worth $37.5 million.
Inspired by the life and service of his late brother Lunsford B. Brown II, the ex-St. Louis Rams player believed that there was something greater in store for him, TODAY reports. His brother passed away in 2003 while serving in Iraq, so he was determined to discover his calling in a new light.
Click here to read more.
SOURCE: Black Enterprise, Atiya Jordan