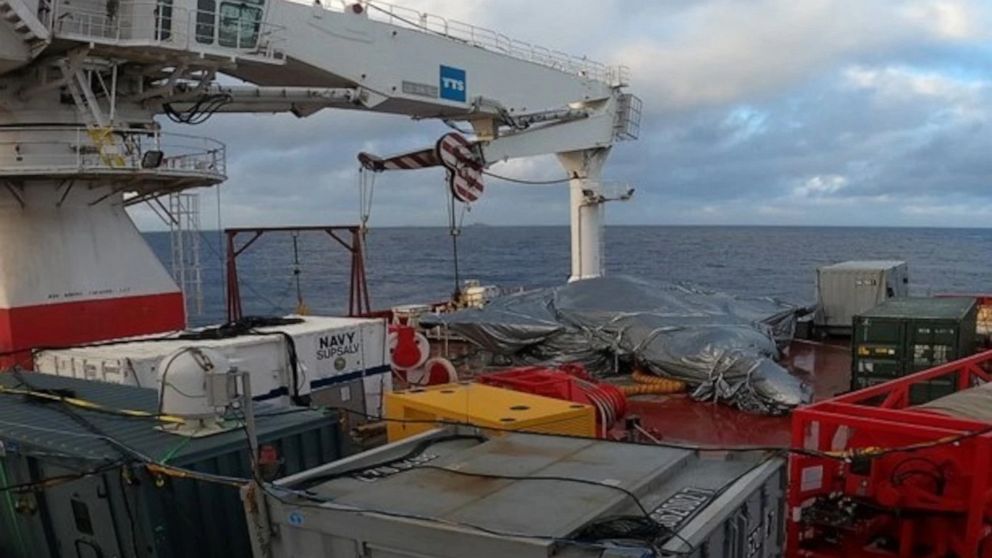 The U.S. Navy said Thursday it has recovered the stealth F-35C fighter jet that fell into the South China Sea after a crash landing aboard the aircraft carrier USS Carl Vinson in late January.
The jet's resting place in international waters had fueled speculation that China might want to attempt its own salvage operations of the world's most advanced stealth fighter jet.
On Jan. 24 while conducting regular flight operations in the South China Sea the jet crashed on the carrier's deck while attempting a landing. It ultimately slid off of the deck into the ocean waters and seven sailors, including the pilot, were injured in the crash.
The Navy said shortly after the incident that it would attempt to recover the jet that ultimately was located at a depth of more than two miles.
"The wreckage was recovered from a depth of approximately 12,400-feet by a team from CTF 75 and the NAVSEA's Supervisor of Salvage and Diving (SUPSALV) embarked on the diving support construction vessel (DSCV) Picasso," said a statement from the Navy's Seventh Fleet.
Click here to read more.
SOURCE: ABC News, Luis Martinez and Matt Seyler