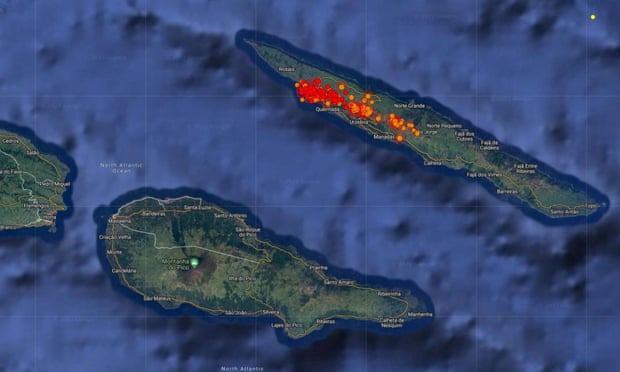 Authorities on a Portuguese island in the north Atlantic are preparing for the possible evacuation of local people, as six straight days of tremors stoked fears of a possible major earthquake or volcanic eruption.
The president of the Azores Islands' regional government said on Thursday that airlines were increasing the number of flights into and out of São Jorge, where about 8,300 people live, for people who prefer to leave now.
Scientists say it is hard to predict the consequences of the persistent, though low-intensity, seismic activity.
"Anything could happen, nothing might happen," the Azores president, José Manuel Bolieiro, told reporters in televised comments during a visit to the island.
Officials in the island municipality of Velas, the epicentre of more than 2,000 minor earthquakes since 19 March, are taking elderly people who may have difficulty in quickly evacuating to another part of the island as a precautionary measure.
Click here to read more.
SOURCE: The Guardian