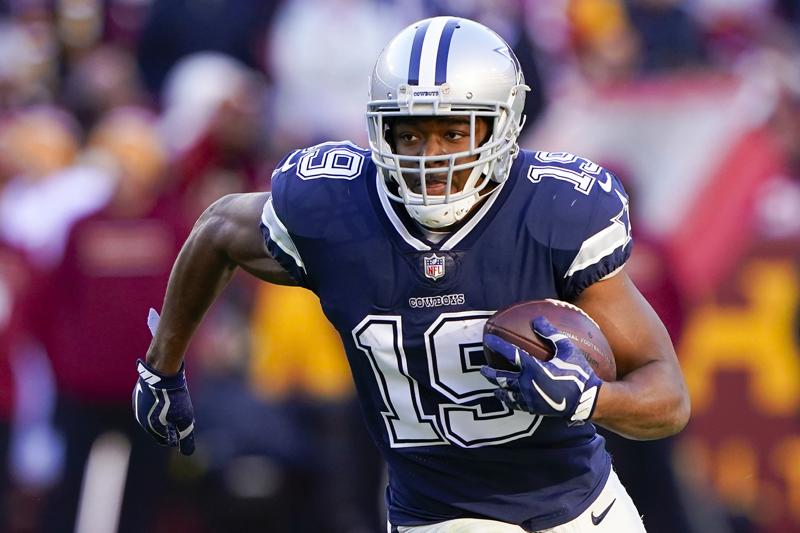 The Dallas Cowboys agreed to trade wide receiver Amari Cooper and a sixth-round pick to the Cleveland Browns for a 2022 fifth-round pick and a sixth-round pick, sources told ESPN's Adam Schefter on Saturday.
The deal is pending a physical and should be finalized by the middle of next week.
The Browns entered this offseason on the hunt to rebuild Baker Mayfield's wide receiving corps, which was a massive disappointment last year.
The Browns had high hopes that Odell Beckham Jr. could return to being a No. 1 wide receiver after suffering a season-ending injury in 2020. Instead, he was released by the team in early November. OBJ went on to win a Super Bowl with the Los Angeles Rams, while Cleveland's passing game cratered on the way to a disappointing 8-9 finish.
The Browns, in fact, didn't have a single wideout top 600 receiving yards, and only Jarvis Landry had more than 35 receptions.
Landry already was a question to return before the Browns landed Cooper. He has a $16.6 million cap hit with no guaranteed money left on the final year of his deal and seemed unlikely to be back, barring a drastic restructuring of his contract.
The Browns have granted permission to Landry to seek a trade, according to sources. In February, Landry tweeted that he'd like to remain in Cleveland, but the ball was in the Browns' court. Landry is not a free agent but has no guaranteed money left on his deal.
Cooper, meanwhile, gives the Browns a proven No. 1 receiver they so desperately needed after the Beckham debacle.
Click here to read more.
SOURCE: ESPN, Jake Trotter