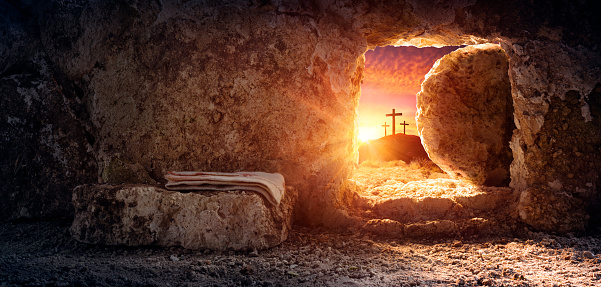 The Season of Easter is upon us, and with it, we have the opportunity to open our hearts to become prepared to step into the fullness of what Easter represents. Instead of getting caught up in new Church outfits, big dinners, egg hunts, and bunnies, we have an open invitation to connect with the Lord to richly understand what Easter signifies and means for us today.
1. Prayer for Gratitude in Jesus Coming to Earth
Father God,
Thank You for sending Your Son, Jesus, to this earth. We recall the words of John 3:16, "For God loved the world so much that he gave his only Son, so that everyone who believes in him may not die but have eternal life. For God so loved the world that he gave his one and only Son, that whoever believes in him shall not perish but have eternal life." Lord, we do not take that lightly. Knowing that Jesus came to this earth as a baby to take on the punishment we deserved, was tortured, and died for us is overwhelming. And then to keep Your promise in that He did not remain dead but instead rose again. Father, help us not overlook or ever stop saying in the most sincere fashion, "Thank You." May our hearts come to a place of genuine and complete gratitude in that which You have done, and may we take this attitude of thankfulness with us into this season of Easter.
In Jesus' Name,
Amen
Click here to read more.
SOURCE: Crosswalk, Cally Logan