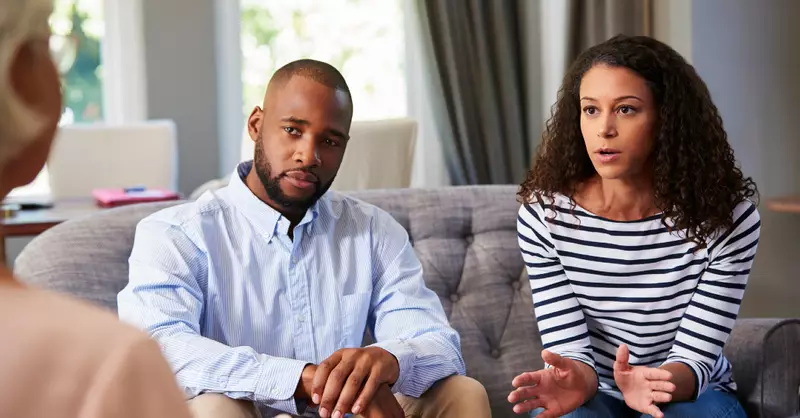 Less than five years after we'd said our vows, my husband and I both felt ready to give up. Arguments, withdrawal, mutual isolation, and distrust characterized our once fun and romantic relationship. We entered into conversations guarded, often focused more on how we could win a disagreement or prove a point, than how to love one another well. One day, in the middle of an argument, my husband made it clear he'd had enough. "I don't love you anymore," he said. His words, delivered with no emotion, as if he were merely stating a fact, left me stunned, then physically ill.
Less than a week later, I followed him into a divorce lawyer's office, longing for the love that drew us together but feeling powerless to knock down the walls we'd created between us.
I felt certain our marriage was over. Praise God, He had other plans and he sparked a desire to fight within both of our hearts then gave us the strength and perseverance for the long battle ahead. As we followed His lead, bit by bit and year by year, He not only repaired the rubble we'd created, but He formed an exponentially stronger bond between us than we could've imagined. God can do the same for you. If your marriage is filled with more pain and hostility than joy and peace, know this: God can heal, repair, and restore what's been broken.
Here are 5 necessary steps to healing a broken marriage.
1. Guard and nourish your heart.
Past hurts and arguments can negatively impact our perceptions of one another and our interactions. Unless we diligently guard against this, we enter each conversation with scar tissue and assumptions. We can begin to expect and see the worst in one another. We can easily develop a distrusting, cynical, self-protecting view. This in turn hinders our ability to heal and experience emotional intimacy.
Perhaps this is why, in part, Scripture tells us to guard our hearts above all else (Proverbs 4:23). Obviously, God wants to actively cleanse us of selfishness, pride, and sin. But He wants to do more than that. The ancient Hebrew word for heart involves more than one's emotions. It includes our conscious selves—our thoughts, intellects, and wills as well. God wants to remove absolutely everything within us that gets in the way of the "beyond expectation" life Christ promised, one characterized by love, peace, and joy in every area, our marriages included.
Click here to read more.
SOURCE: Crosswalk, Jennifer Slattery