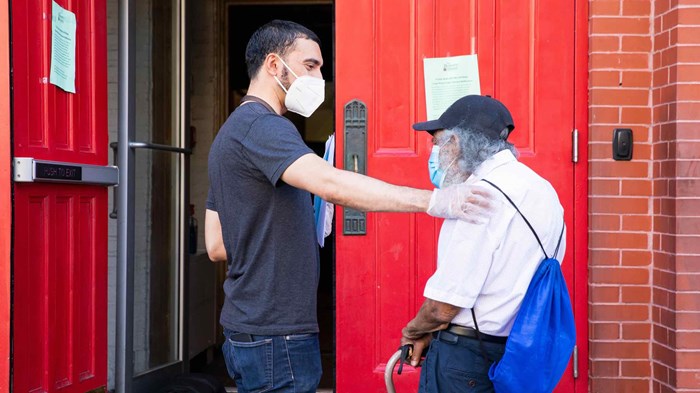 At 6 a.m. and in a 40-degree rain, David Mason arrived at work at the Bowery Mission, New York City's oldest ministry to those without homes, with addictions, or in need of a meal.
He has been working on the frontlines as a staff "ambassador" serving the city's most vulnerable throughout the pandemic, without getting sick once, when others were working at home and the city was largely shuttered. He is a steady presence as the mission has seen staff and volunteer turnover.
Even when short on volunteers or kitchen workers, the mission starts the day by offering hot showers, a chapel service, and then breakfast to those on the street. It served 255,000 meals last year and housed 266 adults in its long-term residential programs. The mission's main location in Manhattan, with its trademark red chapel doors, has been operating since before the last pandemic in 1918.
Click here to read more.
SOURCE: Christianity Today, Emily Belz