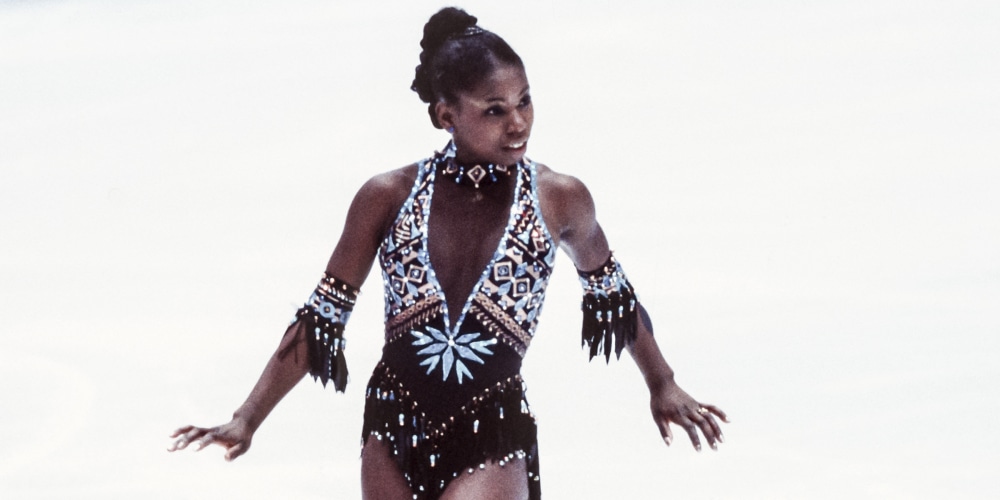 Surya Bonaly didn't have any local role models who looked like her when she embarked on an ice skating career in the early 1990s while growing up in France.
As a Black girl who was adopted from an orphanage in Nice by white parents, she would often look around the rink and realize she was the only skater of color at many events in Europe.
"I wish there was somebody back in my day who was able to do that for me," Bonaly told TODAY. "You always need someone to be the first to do something. I didn't have that, so in my case, I had to be the one for Europe."
Thirty years ahead of her time
Not only was Bonaly, 48, a Black pioneer in a predominantly white sport, she also was ahead of her time on the ice when it came to the explosive athleticism that's now a requirement to reach the top of the sport.
At the 1992 Olympics in Albertville, France, Bonaly became the first woman ever to attempt a quadruple jump in Olympic figure skating when she landed a four-revolution jump. It did not count for the scoring because she was ruled to have under-rotated it, but it showed the possibilities for a sport where grace and artistry often overshadowed athleticism.
It took 30 years for a woman to finally land another quad jump in the free skate at the Olympics when a host of them did so in Beijing this month, including gold medalist Anna Shcherbakova of the Russian Olympic Committee. She landed a pair of quad jumps as part of her winning free skate routine on Thursday, while her ROC teammate, Alexandra Trusova, landed five quad jumps of her own to take the silver.
The performances in Beijing are the culmination of what Bonaly started decades ago.
Click here to read more.
SOURCE: TODAY, Scott Stump