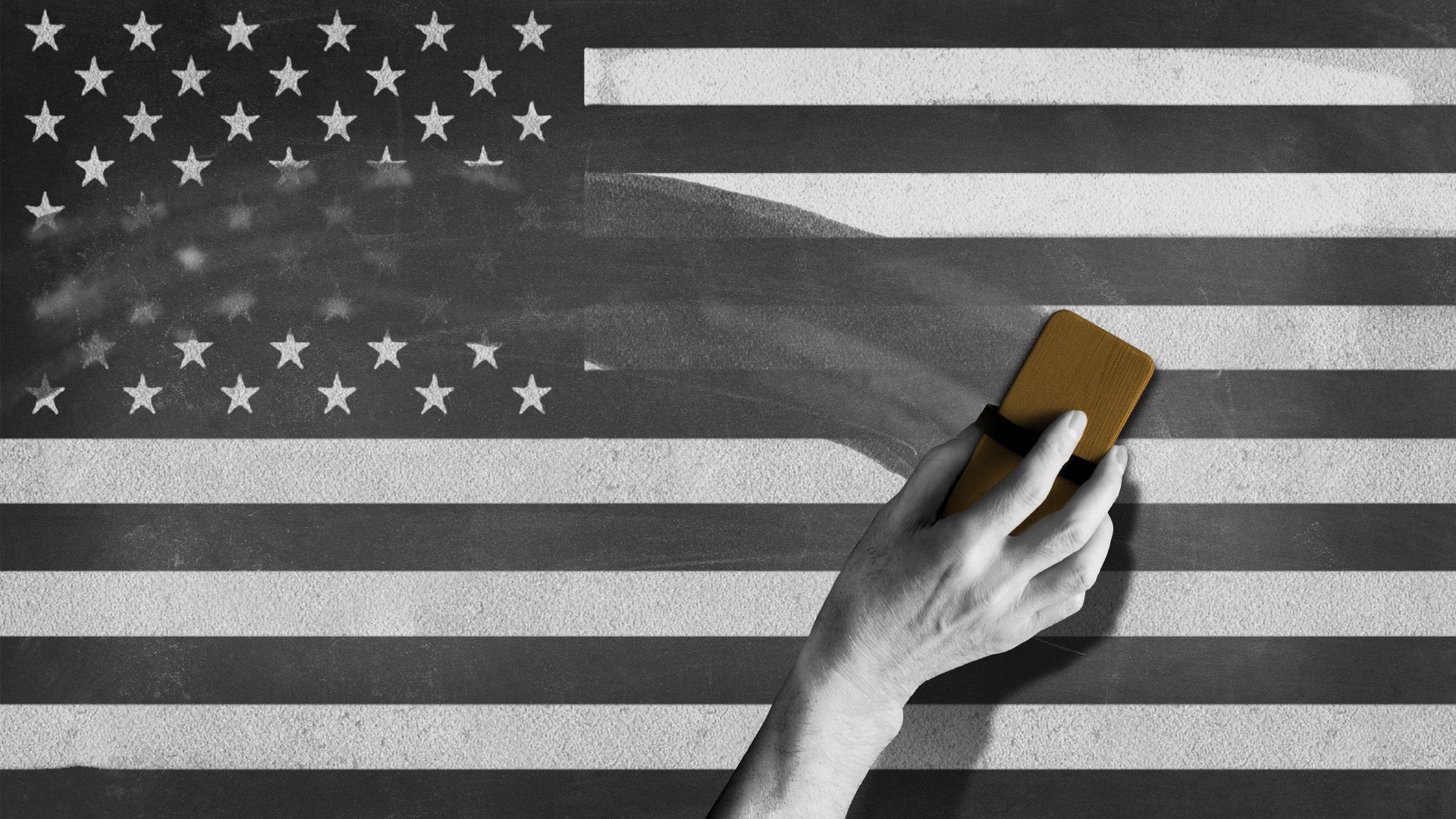 Nearly 70 years since Brown vs. Board of Education ended racial segregation in schools, most Black history lessons taught across America are insufficient and under attack, several presidents of Historically Black Colleges and Universities tell Axios.
Why it matters: There's been a renewed and fierce debate around the role of race — and, specifically, Black history — in school curricula as states propose measures to curtail the teaching of the country's racial past.
"I think it's being stifled," Howard University president Wayne Frederick said of Black history curricula in schools.
"They're trying to erase not just the history of those things happening to African Americans, but really the American history," Frederick told Axios. "We have to take a fuller stand and be bold that this is American history — and it's not going away just because you don't tell people or limit who knows about it."
Black educators are also facing an escalating atmosphere of racial hostility. On Tuesday, the first day of Black History Month, over a dozen HBCUs were forced to close and cancel classes after receiving bomb threats.
It was the second day this week and third in the past month that numerous HBCUs had received such threats.
The big picture: In conversations with presidents and academics from five HBCUs, three themes emerged as to why they believe the teaching of Black history in schools remains insufficient:
Click here to read more.
SOURCE: Axios, Alexi McCammond and Shawna Chen