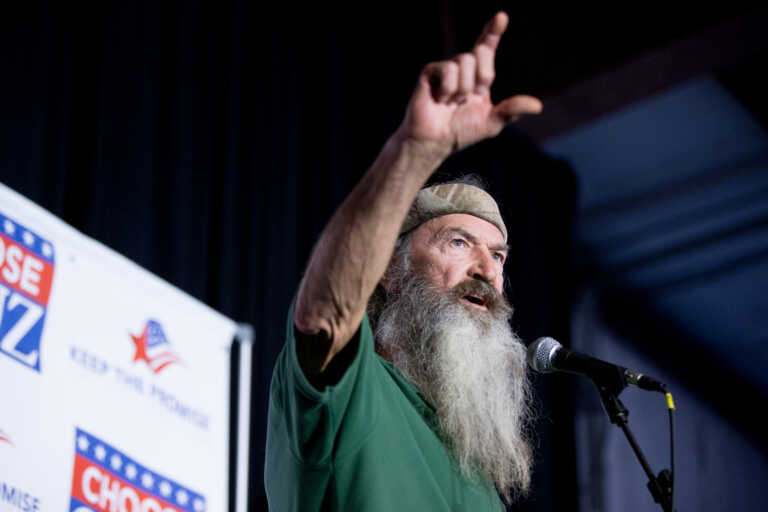 "Duck Dynasty" star Phil Robertson recently reflected on faith, hope, love — and cancel culture.
Robertson, who infamously faced his own bout with cancel culture in 2013, when A&E suspended him over comments he made about homosexuality during a magazine interview, told CBN's "Faith vs. Culture" earlier this month he holds no ill will against anyone involved in his highly-publicized controversy.
"I never called A&E … and bellyached or griped or complained," he said. "I never accused anyone because of what Jesus told me to do. I am to love God with all my heart, soul, strength, and love my neighbor, and so I do."
Click here to read more.
SOURCE: Faithwire, Billy Hallowell