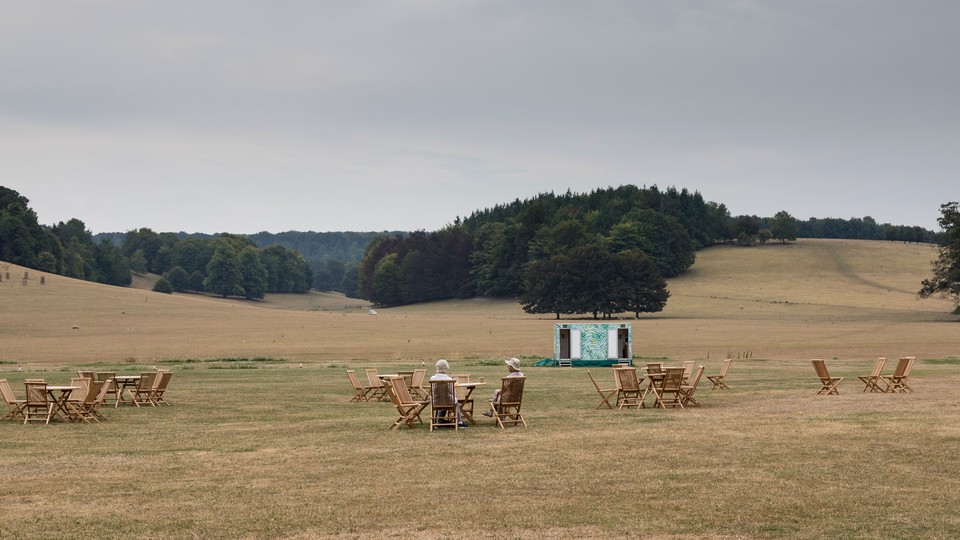 Thirty-seven minutes after sitting down to lunch, Francesca and I hugged goodbye in a strip-mall parking lot. We were both fairly certain, I think, that we would not be seeing each other again. The high-school classmate of a friend's friend's husband, she'd been such a promising friendship prospect: She was a professional violinist and fellow New Yorker who was writing her dissertation on pollen. But I was awkward, smiling too much and saying things like "That's so funny" in lieu of actual laughter, while Francesca (not her real name) was overworked and seemed full of derision for Bozeman, Montana, the town to which I had just moved, and from which she and her husband were determined to flee.
As I drove home, the distant mountains laid out like a postcard I might have mailed back to Brooklyn, I was beset by an acute and familiar emptiness: an echo, I suddenly realized, of my many years of online dating, and of the disappointment that arises when the person on whom you had pinned your hopes for the future turns out to be a total mismatch. Indeed, I'd thought that I was finally done with dating, having moved across the country for Ben, a literature professor at Montana State University. But I saw now that I would have to start that dispiriting process over again, this time in search not of love but of friendship—and at the age of 40, no less, a decidedly late time in life to be seeking new soulmates.
According to "The Friendship Report," a global study commissioned by Snapchat in 2019, the average age at which we meet our best friends is 21—a stage when we're not only bonding over formative new experiences such as first love and first heartbreak, but also growing more discerning about whom we befriend. Even more important, young adulthood is a time when many of us have time. The average American spends just 41 minutes a day socializing, but Jeffrey A. Hall, a communication-studies professor at the University of Kansas, estimates that it typically takes more than 200 hours, ideally over six weeks, for a stranger to grow into a close friend. As we get older, the space we used to fill with laughter, gossip, and staying up until the sky grew light can get consumed by more "adult" concerns, such as marriage, procreation, and fully developed careers—and we tend to end up with less of ourselves to give.
Over the course of nearly two decades in New York, I had prided myself on resisting this pull away from platonic love. My friends had gotten me through the death of my father, a traumatic divorce, and a near-fatal car accident, and I was as devoted to them as they were to their own children (proliferating now at an almost exponential rate). Even before I met Ben, however, I'd begun to grasp the difficulty in planning my future around those relationships. I remember huddling beside a propane heater in the early days of the pandemic, drinking to-go cocktails with my two most adamantly social friends and lamenting the latest couple in our circle to announce that they were leaving Brooklyn. "Don't they care about friendship?" we cried, stunned that this pair would, by virtue of moving to the hinterlands, effectively renounce the bonds we held so dear.
But just one year later, Ben called to say he'd been offered a tenure-track position, and I made the decision to join him in Bozeman—a college town some 2,000 miles away, where I knew literally no one. As so many in my cohort had chosen Good Schools and Fly-Fishing, I had chosen Love and Mountains, and now I had no friends.
Click here to read more.
SOURCE: The Atlantic, Katharine Smyth