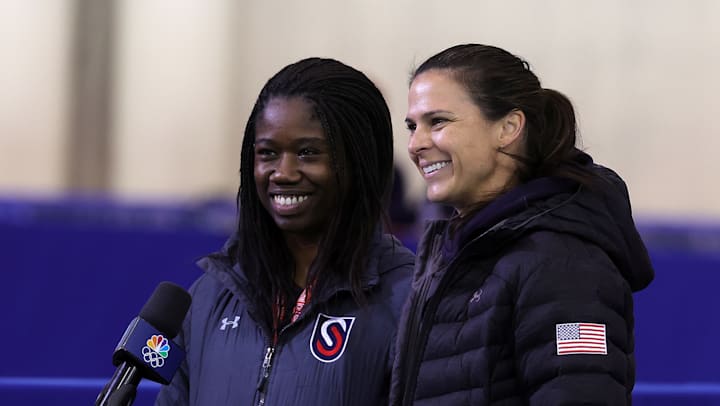 That's what friends are for.
Erin Jackson is going to the Beijing 2022 Winter Olympics, thanks to a generous gesture by her good friend Brittany Bowe.
On Sunday, Bowe, who qualified for three events at the U.S. Olympic Speed Skating Trials, gave her spot in the 500m to Jackson, the No. 1-ranked skater in the event.
This will be the third Olympics for Bowe and the second for Jackson, who in 2018 became the first Black woman to make the U.S. Olympic long track speed skating team after just four months of serious on-ice training.
"It's the right thing to do," Bowe told NBCSports.com. "There's not a doubt in my mind that she wouldn't do the same thing for me."
Jackson had an unfortunate bobble in the race Friday, watching her hopes for an Olympic gold medal slip away when she finished third behind Bowe and Kimi Goetz. Only two U.S. women are guaranteed Olympic berths, although a third spot is a possibility due to reallocation from other nations later.
"She has earned her spot; she deserves it," said Bowe, who is ranked No. 1 in the world in the 1000 and is also an Olympic medal threat in the 1500.
Click here to read more.
SOURCE: NBC Sports, Karen Rosen