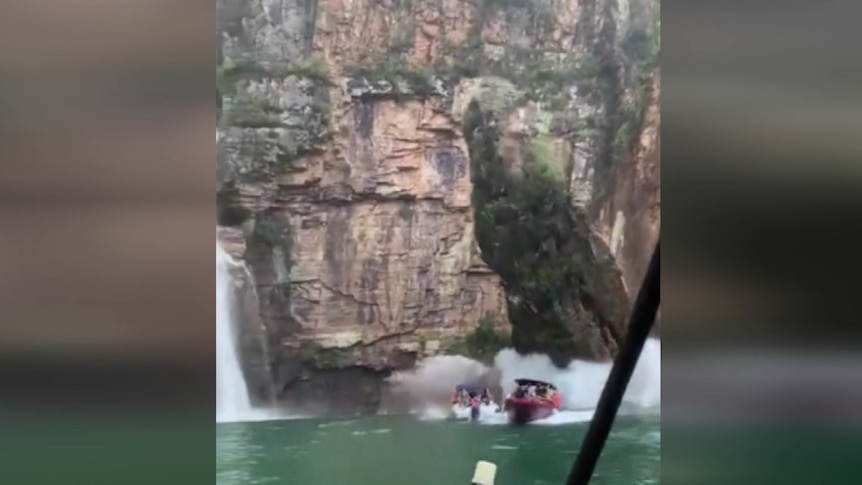 A survivor of the Brazilian cliff collapse has told how she saw some pebbles start to fall from the top of the canyon moments before the rockface fell on top of two boats carrying tourists at a popular sightseeing spot.
Andréia Mendonça recalled how holidaymakers were taking pictures at the waterfalls in southeast Brazil when part of the canyon collapsed, killing at least ten people and seriously injuring nine.
Mendonça had even told the driver of their boat that she could see some pebbles falling, but he said it 'was nothing'.
The collapse took place near a picturesque waterfall in a canyon located near the popular tourist village of Capitolio, in the southeast of Brazil, on Saturday.
Rescuers recovered three more bodies from the lake on Sunday, raising the death toll to 10 in the disaster that injured more than 32 tourists.
Mendonça, who watched on in horror from her speedboat, told Globo: 'We stopped, took pictures and it was time for everyone to take their place and start to leave.
'I looked up at the rock and some pebbles were falling. I even made a comment to the boat's pilot and he said it was nothing, but just a few pebbles.'
Click here to read more.
SOURCE: Daily Mail, Rachel Bunyan, Stephen M. Lepore, Ronny Reyes, and Matheus Sanchez