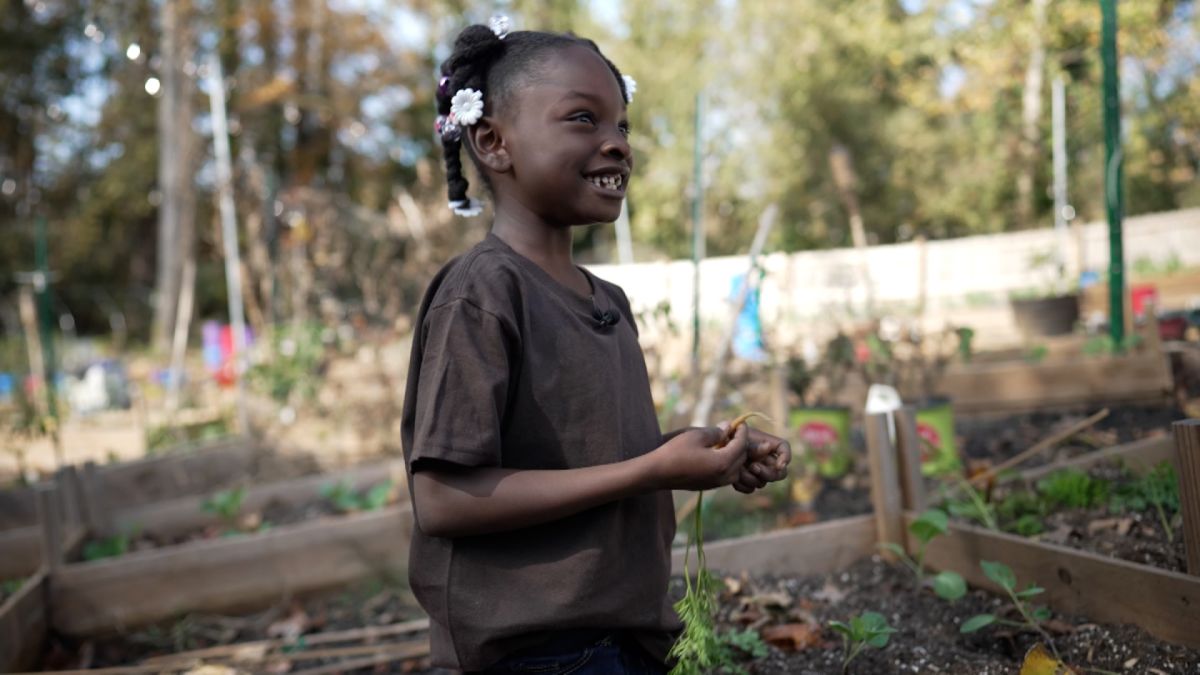 At just 6 years old, Kendall Rae Johnson is making history as the youngest certified farmer in Georgia.
Kendall Rae says her love of farming comes from her great grandmother Kate Johnson. "She taught me all kinds of stuff about gardening. Like, how collard greens grow — you start with a stem and put it in the dirt and it grows," the young girl said.
Ursula Johnson, her mother, has only encouraged Kendall Rae's love of gardening.
"When we found out that she really enjoyed this whole process of putting a seed in and seeing something come out of it, we were like, 'Okay we have her interest,' " she said. So, for her fourth birthday, Kendall Rae's parents built her a small patio garden at their home in Atlanta and threw her a garden party.
Two years later, Kendall Rae's patio garden has grown into a small backyard farm that produces carrots, sweet potatoes, strawberries, okra, tomatoes, blueberries and even Carolina Reapers. "It's a scary name for a pepper," Kendall Rae said, "because it makes your mouth real hot."
For Kendall Rae, who is home schooled, the backyard farm also doubles as her classroom. "She's learning hands-on and then she's able to bring it into the house and do school work, because she still needs to know her a-b-c's," her mother said. "There is always a lesson in digging in the dirt."
"I like playing in the dirt because it makes me happy. It makes me want to garden and share it with my friends," Kendall Rae said.
Click here to read more.
SOURCE: CNN, Lee Alexander and Chiamaka Ofulue