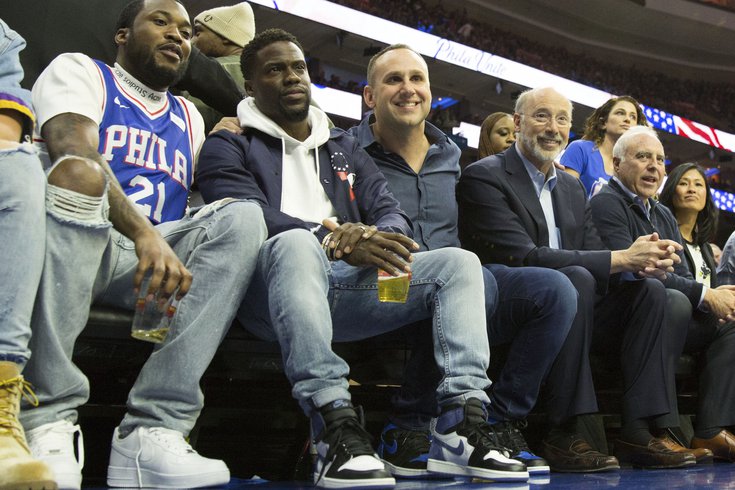 Comedian Kevin Hart, rapper Meek Mill and Sixers limited partner Michael Rubin are teaming up to make a $15 million donation that will benefit 110 Philadelphia area schools that serve disadvantaged students, the trio announced Wednesday.
The combined donation is the largest that any of the three men have made during their years of giving back to the Philadelphia communities where they grew up.
Details about the planned donation were limited on Wednesday afternoon, but the funds are expected to assist thousands of underserved Philadelphia families during the 2022-23 academic year. A spokesperson said the funds will go to private and parochial schools across the Philadelphia region to cover tuition costs enabling lower-income students to enroll. The donation does not benefit the School District of Philadelphia.
Meek Mill, who spent most of his upbringing in North Philadelphia, joined forces with Rubin in 2020 to create a $2 million scholarship fund to assist students during the coronavirus pandemic.
Hart, another North Philly native, donated $250,000 to the School District of Philadelphia in 2020 for technology upgrades and previously has given $50,000 scholarships to local high school students in need. In 2018, Hart provided $600,000 in college scholarship funds to eight Philadelphia students.
Click here to read more.
SOURCE: Philly Voice, Michael Tanenbaum