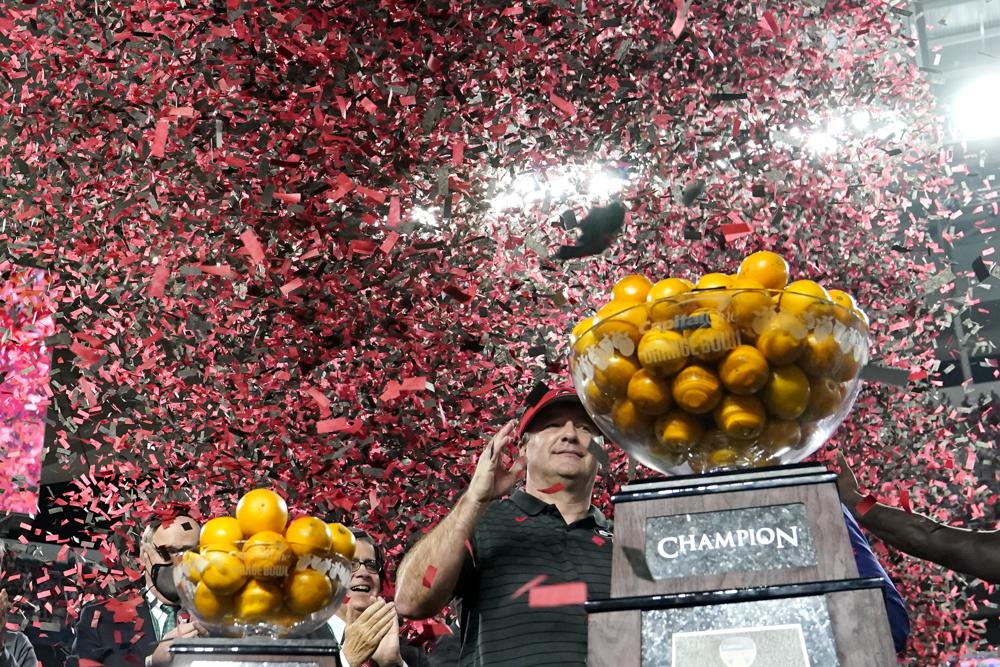 We've got a rematch for the national championship.
No. 3 Georgia put No. 2 Michigan away in the first half of the Orange Bowl on the way to a 34-11 win Friday night. Georgia's win sets up a game with No. 1 Alabama for the national title on Jan. 10.
Alabama beat Georgia, 41-24, to win the SEC title on Dec. 4 and take the top seed in the College Football Playoff. The rematch between the two teams is the first in the playoff era and just the second national title rematch since the BCS was put in place in 1998. The only other title game rematch in the BCS and playoff era came in January of 2012 when Alabama beat LSU for the national title after LSU beat the Crimson Tide in the regular season.
Click here to read more.
SOURCE: Yahoo! Sports, Nick Bromberg