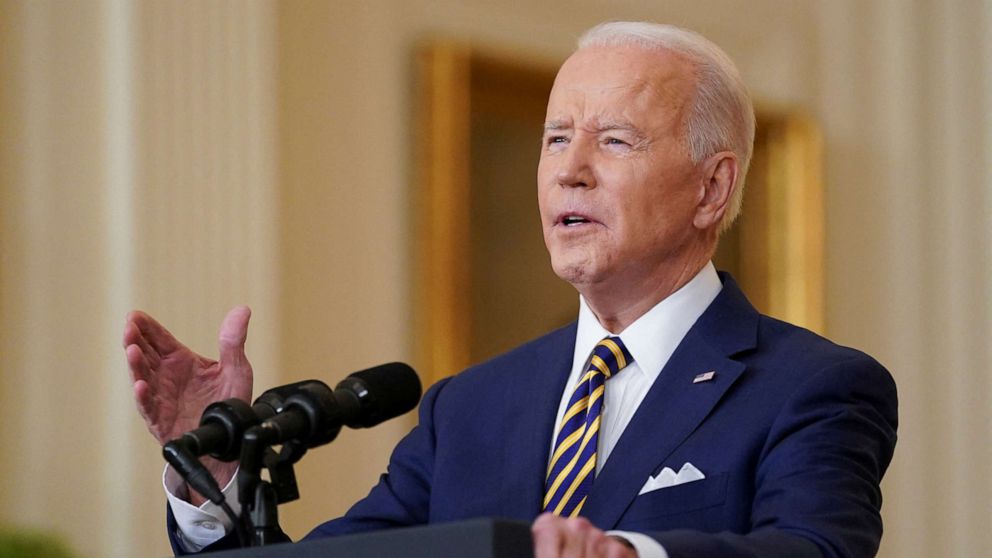 During his campaign, President Joe Biden promised to cancel $10,000 in student debt for every borrower. But during his first press conference of the year, he had nothing to say about that promise.
At the end of a nearly two-hour press conference on Wednesday, in which Biden was asked about a range of issues from voting rights to foreign policy, a reporter wrapped up the conference with what she said were "two very simple questions."
"You campaigned on canceling $10,000 in student loans," the reporter said. "Do you still plan to do so and when?"
The second question, which Biden answered, was about the Electoral Count Act, but the question on his student-loan campaign promise did not get any response, marking over a year since Biden told 43 million federal student-loan borrowers they would experience broad debt relief "immediately."
"Biden may have dodged a question today, but he won't be able to ignore 45 million student loan borrowers if he attempts to turn payments back on in May," Braxton Brewington, press secretary for the Debt Collective — the nation's first debtors' union — told Insider. "The president's ignoring of a valid question on student debt and his failure to keep a campaign promise is unfortunately reflective of this administration's failure — whether through incompetence or malice — to address the costly burden of student loans. $1.8 trillion of crushing student debt is a major policy failure that Biden can fix with the stroke of a pen."
Click here to read more.
SOURCE: Business Insider, Ayelet Sheffey