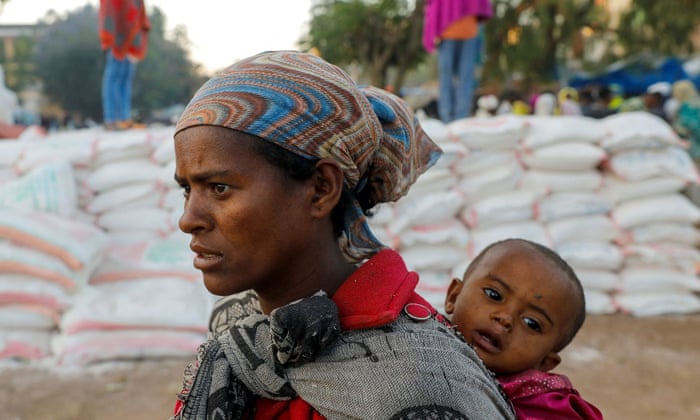 At least 2 million people in the northern Ethiopian region of Tigray are suffering from an extreme lack of food, with the 15-month conflict between rebel and government forces pushing families to the brink, the UN's emergency food agency has found.
In the first comprehensive assessment the World Food Programme (WFP) has carried out in Tigray since the start of the war, 37% of the population were found to be severely food insecure, meaning they had at times run out of food and gone a day or more without eating.
Families were found to be "exhausting all means to feed themselves", with 13% of Tigrayan children under five and almost two-thirds of pregnant and breastfeeding women suffering from malnutrition.
"Before the conflict we were eating three times a day but now even once a day is difficult. I was borrowing food from my family but now they have run out. We just sleep and hope we do not perish," Kiros, a single mother of six children living on the outskirts of the region's capital, Mekelle, told researchers.
The assessment, which was based on face-to-face interviews with 980 households in accessible parts of Tigray, was carried out from mid-November until mid-December.
Click here to read more.
SOURCE: The Guardian, Lizzy Davies