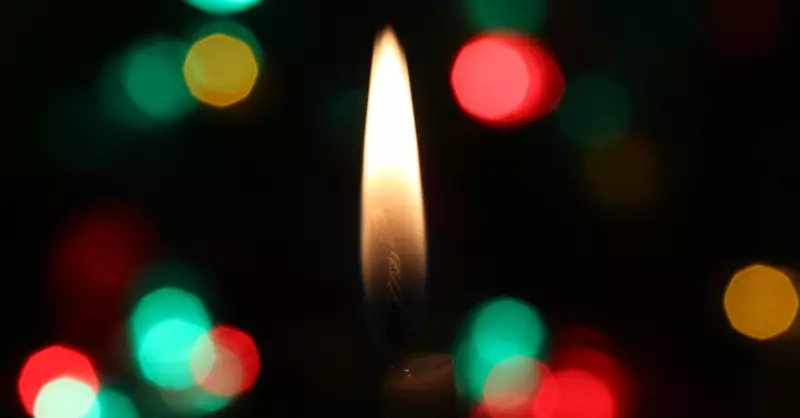 One of my favorite moments every year is gathering in the traditional church. The smell of pine and the view of stained glass windows surround us. We gather with fellow believers to have a Christmas sermon and sing carols. At the end of the service, the church dims the lights.
We all hold candles. Then, the "angels" come to light the candles of each row. When everyone has their candles lit, we begin to sing "Silent Night" together. Maybe you have experienced the beauty and reverence of a candlelight service? Today we are going to explore the history behind the Christmas candlelight service. I pray that we glean more about this time of worship to move our hearts into more and more worship our of Savior this year.
The Meaning of Candlelight Services
Many times when people think of a candlelight service, it is in mourning and remembrance of someone who is gone. However, at a Christmas service, Christians are celebrating that Jesus is the Light of the World. Those who believe in Him are called to shine their light from within to this dark world.
Matthew 5:14-16 says, "You are the light of the world. A city set on a hill cannot be hidden. Nor do people light a lamp and put it under a basket, but on a stand, and it gives light to all in the house. In the same way, let your light shine before others, so that they may see your good works and give glory to your Father who is in heaven."
Click here to read more.
SOURCE: Crosswalk, Emma Danzey