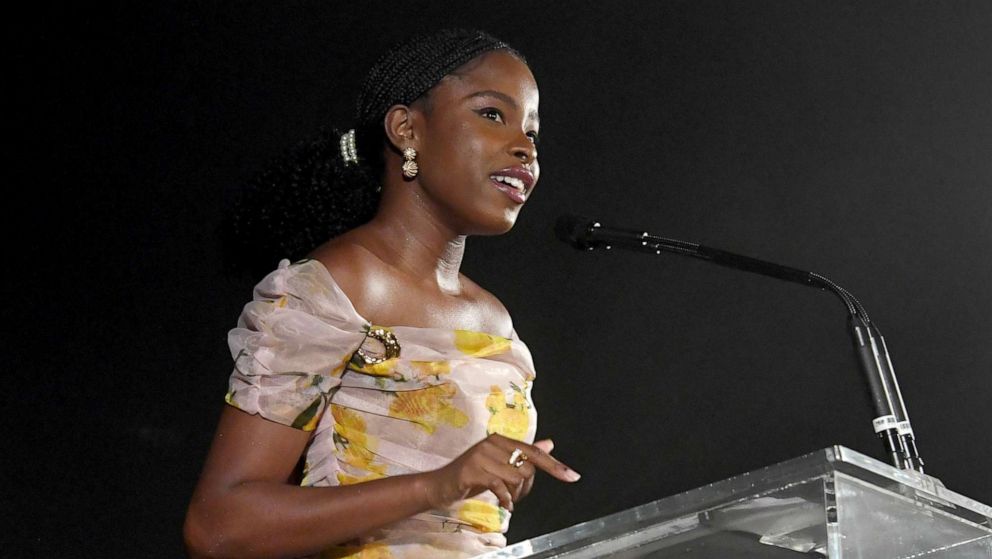 Amanda Gorman is ringing in the new year with a new poem.
The National Youth Poet Laureate, who is most famous for her poem "The Hill We Climb," which she recited at President Joe Biden's inauguration earlier this year, partnered with Instagram on the new poem "New Day's Lyric."
Gorman shared a video of her reciting the poem on her Instagram, as did the platform, on their own account. In the clip, Gorman wears a a white dress and powerfully recites "New Day's Lyric" in an empty theater.
"New Day's Lyric" reflects on 2021 and looks ahead to 2022.
"May this be the day / We come together," she says. "Tethered by this year of yearning, / We are learning / That though we weren't ready for this, / We have been readied by it. / We steadily vow that no matter / How we are weighed down, / We must always pave a way forward."
View this post on Instagram
Click here to read more.
SOURCE: ABC News, Angeline Jane Bernabe