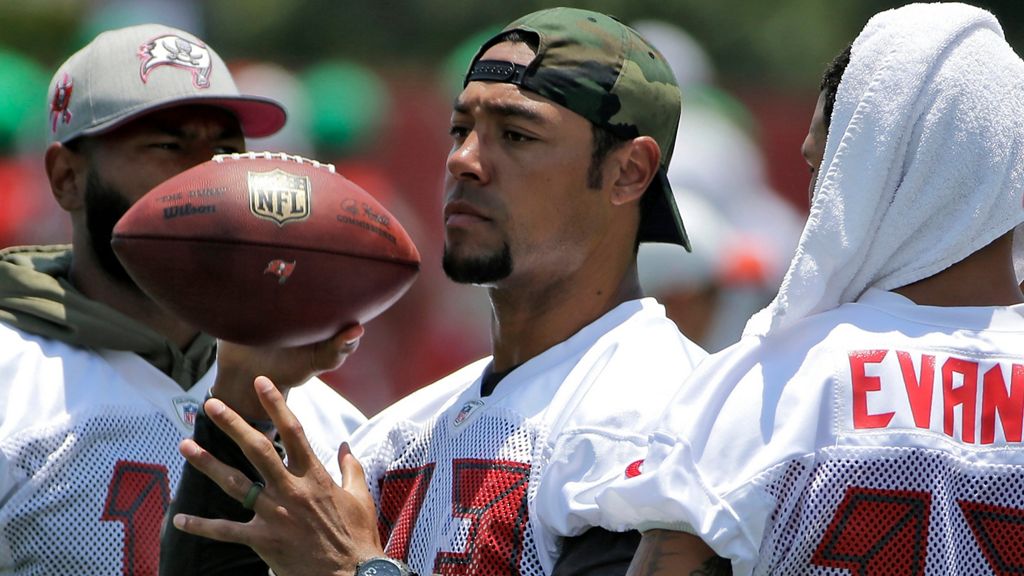 The family of former NFL wide receiver Vincent Jackson said Thursday he was battling stage 2 chronic traumatic encephalopathy when he was found dead in a Florida hotel room earlier this year.
Researchers at Boston University's CTE Center posthumously diagnosed Jackson, 38, after his family donated his brain to be analyzed following the shock discovery of the three-time Pro Bowler's body in a hotel room in Brandon on Feb. 15.
"Vincent dedicated so much of his life to helping others," his widow, Lindsey Jackson, said in a statement. "Even in his passing, I know he would want to continue that same legacy."
Jackson said she hoped to see advancements in CTE research following the revelation that came just days after the same researchers announced another former NFL player, Phillip Adams, who killed six people before taking his own life in April, also had stage 2 CTE.
"There is still a lot to be understood about CTE, and education is the key to prevention," Jackson's statement continued. "The conversation around this topic needs to be more prevalent, and our family hopes that others will feel comfortable and supported when talking about CTE moving forward."
Click here to read more.
SOURCE: New York Post, Joshua Rhett Miller