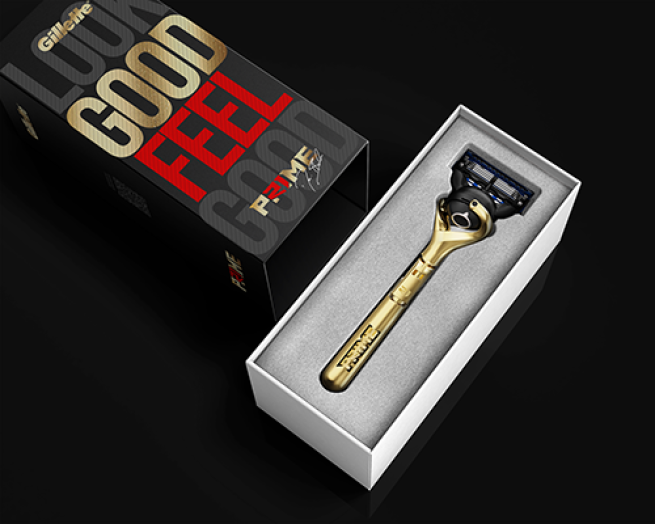 The importance of looking good should be paramount when it comes to choosing your path to success, no matter the career path you seek. Jackson State University's football coach, former NFL player Deion Sanders, knows this and practices what he preaches.
The two-time Super Bowl winner also played professional baseball and is the only athlete to play in both a Super Bowl and a World Series. "Prime Time" is known to be successful in almost whatever he is involved in. We may know him for his sports career, the reality shows, and the business dealings, but one has to admit, he has always shown a sense of style, specifically when it comes to grooming.
His latest partnership is with Gillette razors under his "Look Good, Feel Good" credo. BLACK ENTERPRISE got the opportunity to speak with the former football player as he discussed the Gillette collaboration, why he decided to coach at Jackson State University, and the importance of everyone attending HBCUs.
You've partnered with Gillette to release a limited edition Gillette x Deion razor. What prompted you to collaborate with the company, and how will this partnership benefit The JSU Tiger Fund Athletic Foundation at Jackson State University?
First off, I'm really excited to announce that Gillette is donating $50,000 to The JSU Tiger Fund Athletic Foundation to help us academically, which is a blessing. Also, when you enter for a chance to win the razor, Gillette will donate $1 to The Tiger Fund, for every entry, up to $50,000. Secondly, it's always been a dream of mine. I'm a shaver, I know how to shave, I shave daily, and I don't have any razor bumps whatsoever, so to partner with a powerhouse like Gillette is certainly a dream of a young African American man or man of any ethnicity, and just to have this relationship to come up with a specially designed razor makes me very happy. Gillette is giving this razor away for free , and all you have to do is visit GillettexDeion.com between December 7th – 20th to enter for a chance to win one of 200 razors. I'm just elated about this partnership overall.
Click here to read more.
SOURCE: Black Enterprise, Cedric Thornton