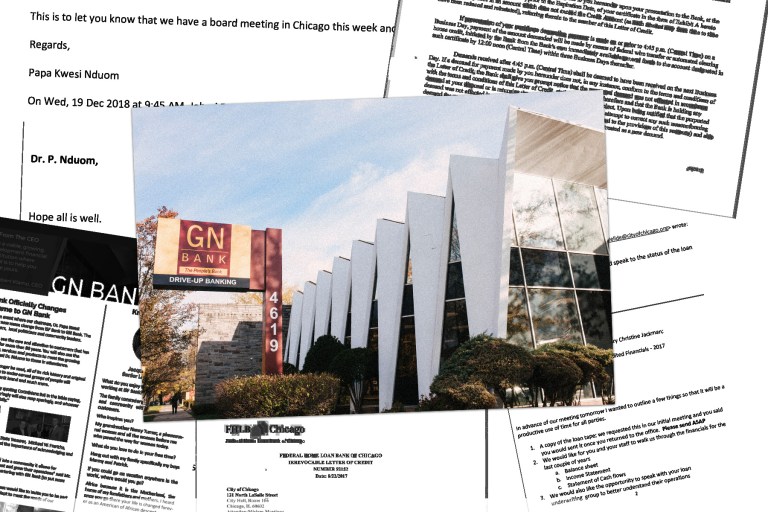 The $20 million deposit was supposed to be a turning point.
When the city of Chicago deposited the money into Illinois' last Black-owned bank in 2017, the story received national news coverage. The city treasurer said the deposit represented a "paradigm shift" in how the government supported community investment. And the bank's owner and chairman predicted that it would strengthen the institution and "help people fulfill their dreams."
But less than three years later, an officer at GN Bank told the city it would return the money. Instead of sparking new loans and investment, he indicated, the deposits ended up costing the bank hundreds of thousands of dollars in interest — more than it could afford.
As Black-owned banks around the country disappear, government officials have come under pressure to save them. Often, they opt for a simple solution that seems popular with voters: depositing large sums of money in those institutions.
Yet experts note that multimillion-dollar deposits only benefit small banks if they are able to make loans in the community, which GN struggled to do. Unlike other tools at the government's disposal, such as including smaller banks in bond deals, big deposits alone can't help them make a profit.
"Municipal deposits can be very expensive for financial institutions," said Horacio Mendez, president and CEO of the Chicago-based Woodstock Institute, a nonprofit policy group that focuses on financial issues. "Sometimes, a city or a state kind of thinks that putting a lot of money into a financial institution is doing them a favor."
The city of Chicago has been mostly unsuccessful at increasing the number of deposits at minority-owned and community banks. No such banks currently hold city deposits. City officials recently announced that, despite an outreach effort to smaller institutions, just 11 banks applied to accept municipal deposits for 2022, and all were large, corporate entities, including BMO Harris and JPMorgan Chase.
Click here to read more.
SOURCE: Block Club Chicago; ProPublica, Mick Dumke and Haru Coryne