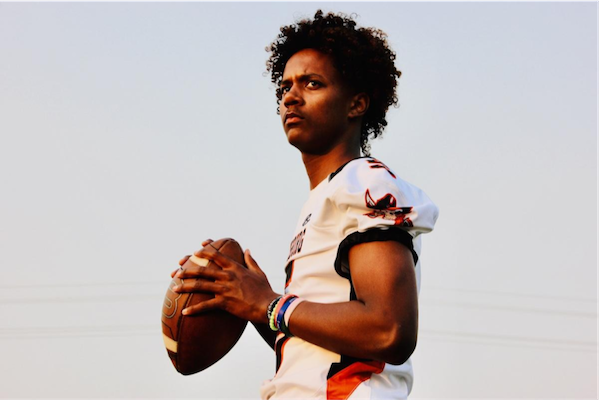 Jaden Rashada, one of the best quarterbacks in next year's college football recruiting class, is already cashing in on his budding fame by signing his first endorsement deal, with a recruiting app company, this week.
Rashada, who wrapped up his junior season in Pittsburg, California, as ESPN's top-rated dual-threat quarterback in the 2023 recruiting class, will be paid a four-figure sum to help promote the AIR (Athletes in Recruitment) app via social media posts.
While some high school basketball players have signed endorsement deals in recent months, Rashada is believed to be the first high school football player to profit from endorsements since the NCAA changed rules this summer that previously would have made Rashada ineligible to play in college if he accepted money.
"It feels pretty good," Rashada told ESPN. "Maybe it can open up more opportunities for others and people can be more aware of it. It's a blessing to be able to make some money and promote a good brand."
The coveted prospect said he plans to narrow down his list of potential college destinations to his six top choices at some point in the next couple of months. He doesn't think that NIL earning potential will be a factor in where he decides to play.
Click here to read more.
SOURCE: ESPN, Dan Murphy