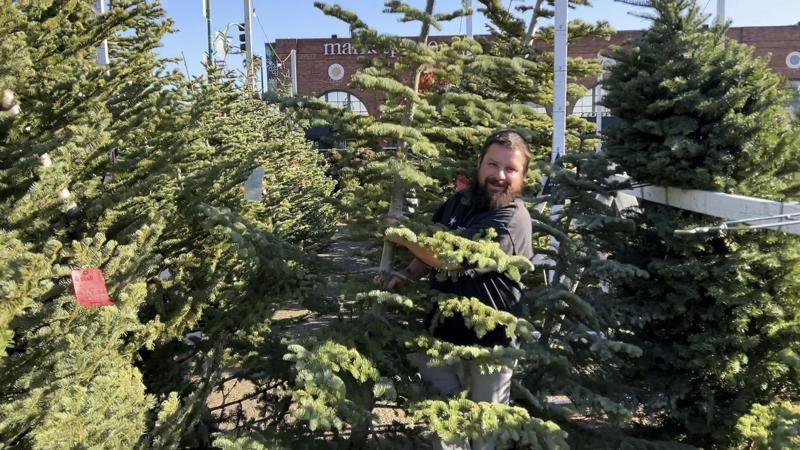 Jami Warner, executive director of the American Christmas Tree Association, says, "Shop early. If you see something you like, buy it."
Why the higher price on Christmas trees this year?
The artificial tree industry is struggling with its own supply troubles as clogged ports and the lack of truckers delay shipments and raise costs – Caroline Tuan, Balsam Hill's chief operating officer.
The costs of trees, labor and truck delivery have all gone up.
Suppliers in Oregon lost trees in the triple-digit heat wave.
Shortage of truck drivers is making it harder and more expensive to transport live trees from farms to stores and tree lots.
Record-breaking heat and wildfires in late June took a heavy toll on Christmas tree farms in Oregon and Washington.
"Growers have been hard hit by floods, fires, smoke, drought, extreme weather conditions." – Jami Warner, executive director of the American Christmas Tree Association
– Ella Breedlove