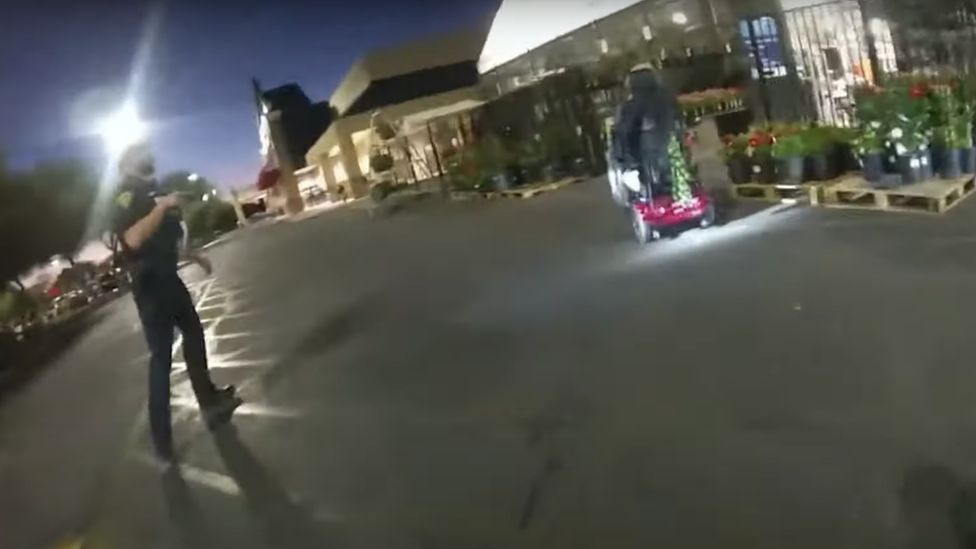 A US police officer has been fired after fatally shooting a man in a motorised wheelchair while responding to a reported shoplifting.
Tucson police officer Ryan Remington fired nine shots at 61-year-old Richard Lee Richards during the incident.
The Arizona city's police chief said on Tuesday that he's "deeply disturbed and troubled" by the officer's actions during the incident.
Mr Remington's attorney has defended his client's actions.
On Tuesday, police in Tucson released footage of the Monday incident, which began after Mr Richards was accused of stealing a toolbox from a local Walmart.
Both a Walmart employee who confronted him and Mr Remington reported that Mr Richards had brandished a knife during the incident, refused to comply with orders to surrender the weapon, and attempted to move away.
According to the Walmart employee, Mr Richards said that "if you want me to put down the knife, you're going to have to shoot me".
Click here to read more.
SOURCE: BBC