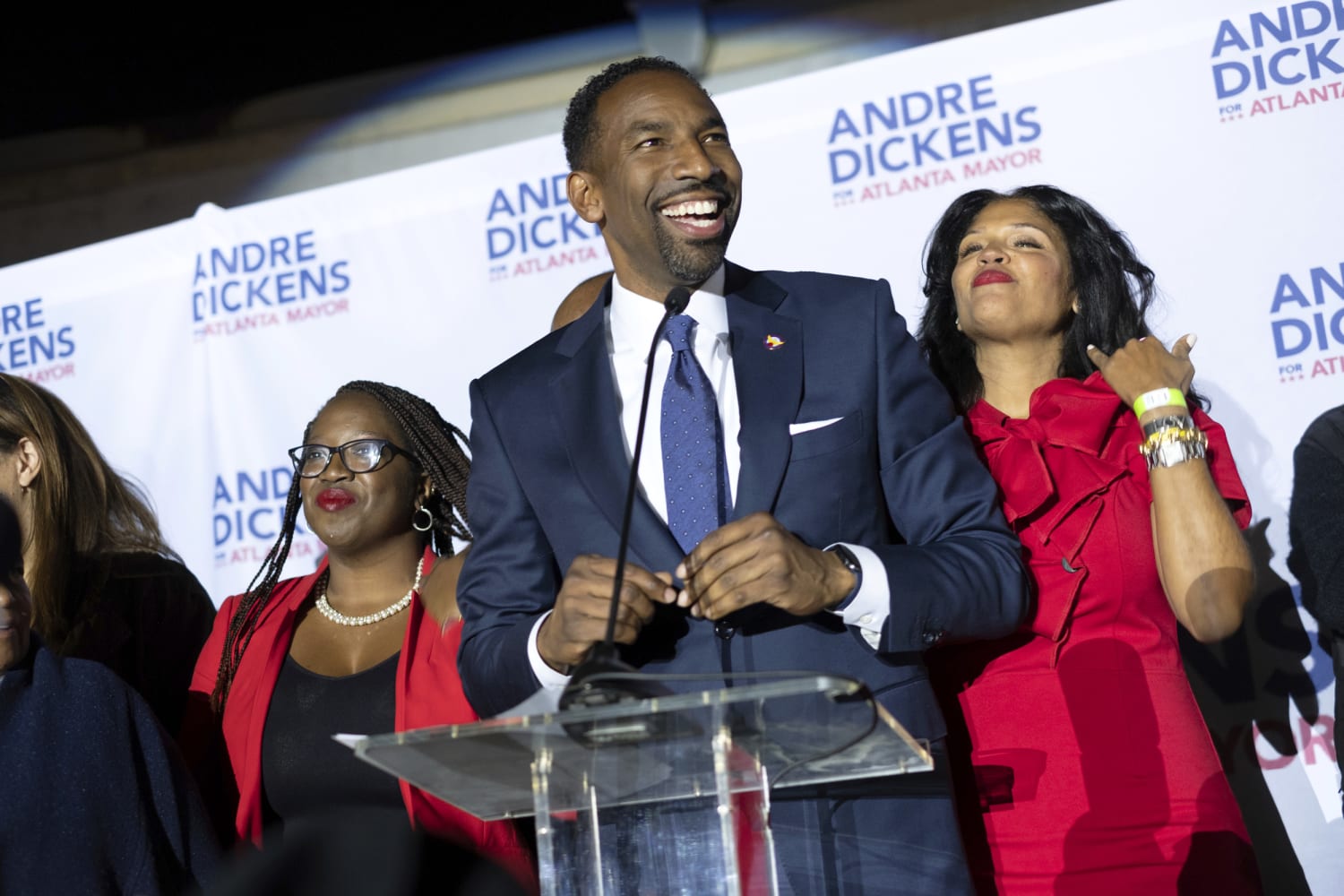 The City of Atlanta has a new mayor. Andre Dickens defeated Felicia Moore in Tuesday's runoff election. Dickens will be come the 61st mayor of Atlanta.
The Associated Press called the race for Dickens just after 10:30 p.m. Tuesday.
The future of Atlanta is limitless! Tonight, I am humbled that you chose me to serve as the 61st Mayor of Atlanta! #AndreforAtlanta pic.twitter.com/5UNk05i4AO

— Andre Dickens (@andreforatlanta) December 1, 2021
It has been a remarkable run for Dickens, a current Atlanta City Councilman, who just more than a month ago was polling at 6 percent, well behind front runners Moore and former Atlanta mayor Kasim Reed.
A month before that, Dickens polled in fourth place behind Sharon Gay, and just ahead of fellow councilman Antonio Brown.
But then came Election Day. On Nov. 2, Dickens surged ahead of Reed late in the night and ended up securing his spot in Tuesday's runoff by about 600 votes. But on that night, he was still trailing Moore by about 17 percent of the vote.
Over the next 28 days, Dickens was able to carry that momentum into an unlikely win and a job he says he's been looking forward to since he was 16 years old.
Current mayor Keisha Lance Bottoms announced in May that she wouldn't seek a second term, creating a wide-open race to succeed her. On Nov. 2, 14 candidates were on the ballot vying to become the city's next leader.
Click here to read more.
SOURCE: CBS 46, Josh Morgan