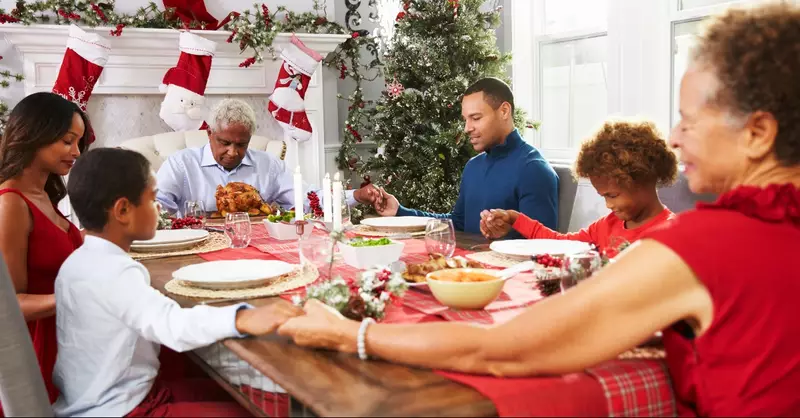 Christmas prayers offer a beautiful way to reflect on the birth of Jesus Christ and the many blessings we have. There is no doubt this year has been a difficult one for all of us. As we remember the love of God and the gift of Jesus this holiday season, we are able to focus on the hope and joy that we have despite the circumstances that may be surrounding us.
Prayer also provides a wonderful opportunity to pause the busyness and remember the greatest of all and what truly matters in life. As we approach the holiday season, we are faced with yet another opportunity to pause in the midst of all the excitement, decorations, and commercialization, to consider again the origin of Christmas – the One whose birth we celebrate.
We have collected some of our favorite Christmas prayers from over the years to share with you. Whether you say a prayer on Christmas Eve, before you open presents on Christmas morning, or around the family dinner table, these words and meditations offer beautiful reflections of hope, thanks, and joy. Use these prayers to remember the true meaning of the season and why we can celebrate, regardless of what struggles and hardships we may have faced this year. Share these with your family and friends to spread Christmas cheer and joy!
Click here to read more.
SOURCE: Crosswalk