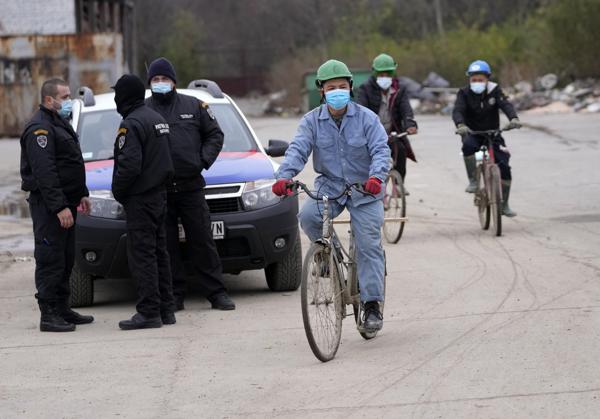 Vietnamese workers who are helping to build the first Chinese car tire factory in Europe are crying out for help.
They are shivering in barracks without heat, going hungry and have no money. They say their passports have been taken by their Chinese employer and that they are now stuck in a grim plainland in Serbia with no help from local authorities.
A visit from the Associated Press to the factory reveals that some 500 workers are living under harsh conditions as China's Shandong Linglong Tire Co. sets up the huge facility.
The report has caught the attention of human rights groups in Serbia, which have warned that the workers could be victims of human trafficking or even slavery.
"Their passports and identification documents have been taken by their Chinese employers," he said. "They have been here since May, and they received only one salary. They are trying to get back to Vietnam but first need to get back their documents," Serbian activist Miso Zivanov of the Zrenjaninska Akcija (Zrenjanin Action) nongovernmental organization told The Associated Press at the drab one-story warehouses where the workers are living.
Nguyen Van Tri, one of the workers, said nothing has been fulfilled from the job contract he signed in Vietnam before embarking on the long journey to Serbia.
"Since we arrived here, nothing is good," he said. "Everything is different from documents we signed in Vietnam. Life is bad, food, medicine, water … everything is bad."
After days of silence, Serbian officials spoke against "inhumane" conditions at the construction site but were quick to downplay Chinese responsibility for the workers' plight.
– Ella Breedlove