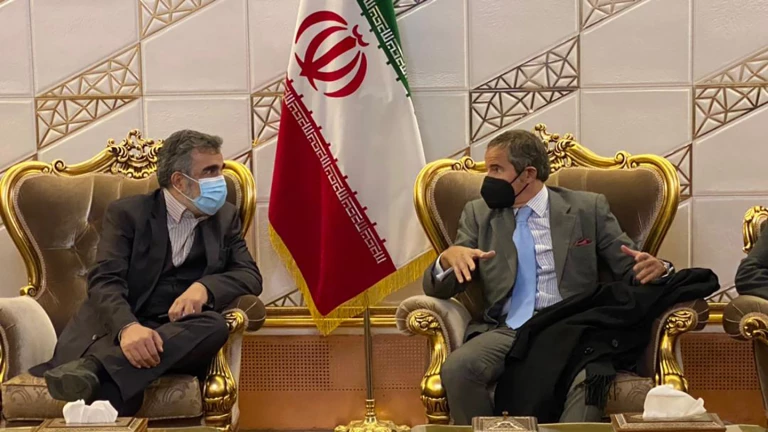 Rafael Mariano Grossi of the International Atomic Energy Agency yet again faces tightrope-style talks with Iranian officials as his inspectors remain unable to access surveillance footage and face greater challenges in trying to monitor Tehran's rapidly growing uranium stockpile. In the wake of then-President Donald Trump's unilateral withdrawal from Iran's deal, the Islamic Republic now enriches small amounts of uranium up to 60% purity, its highest ever and close to weapons-grade levels of 90%.
Iran claims its program is one of peace. But Israel has repeatedly warned it won't allow Tehran to build a nuclear weapon and is suspected of launching attacks targeting its program as part of a wider regional shadow war playing across the Mideast in recent years.
The U.S. under President Joe Biden, meanwhile, has said it is willing to return to the deal, but has warned time is running out.
On Tuesday, Grossi went to the Atomic Energy Organization of Iran, the country's civilian nuclear agency, for his third-such visit since February. He spoke with Mohammad Eslami, the new head of the organization. The U.N. in 2008 sanctioned Eslami for "being engaged in, directly associated with or providing support for Iran's proliferation sensitive nuclear activities or for the development of nuclear weapon delivery systems."
After their talk, Eslami gave a news conference in which he described the ongoing issues as "technical" and not governed by the "political issues and conspiracies" of Iran's enemies.
– Ella Breedlove