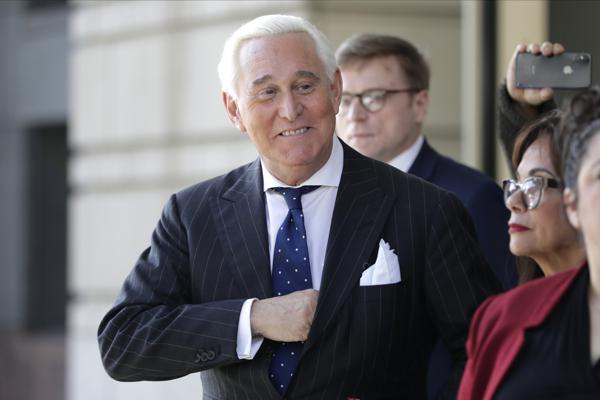 A committee investigating the Jan. 6 U.S. Capitol insurrection issued subpoenas Monday to five more individuals, including former President Donald Trump's ally Roger Stone and conspiracy theorist Alex Jones.
The subpoenas include demands for documents and testimony from Stone and Jones as well as three people accused of organizing and promoting the two rallies that took place on Jan. 6.
The subpoenas issued Monday are the latest in a wide net the House panel has cast in an effort to investigate the deadly day when a group of Trump's supporters, fueled by his false claims of a stolen election, brutally assaulted police and smashed their way into the Capitol to interrupt the certification of Democrat Joe Biden's victory.
The House subpoena notes that Stone spoke at rallies on the day before the Capitol insurrection and used members of a far-right group, the Oath Keepers, as personal security guards while he was in Washington.
The House panel also wants to hear from Jones, with Thompson saying that the conspiracy theorist and talk-show host helped organize the Jan. 6 rally at the Ellipse before the insurrection. The letter from Thompson says that Jones repeatedly promoted Trump's claims of election fraud, urged his listeners to come to Washington for the rally and marched from the Ellipse to the Capitol.
The other three subpoenas were issued to Dustin Stockton, Jennifer Lawrence and Taylor Budowich for their alleged involvement in the promotion and organization of the series of rallies following the 2020 presidential election that promoted false information regarding the election results, including the Ellipse rally that preceded the violent attack on the Capitol.
– Ella Breedlove