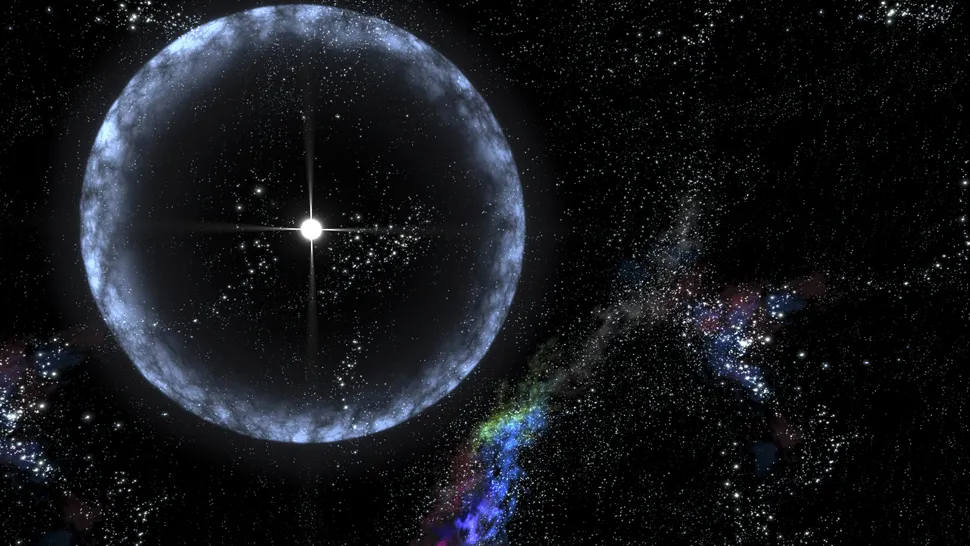 Astronomers have watched a mysterious cosmic object shoot out 1,652 blasts of energy over a short period of time. Though researchers are still stumped as to what caused the repeated eruptions, they hope the observations will help them get closer to an answer.
The entity in question is called a fast radio burst (FRB), an enigmatic phenomenon first observed in 2007. FRBs produce pulses in the radio part of the electromagnetic spectrum; these pulses last only a few thousandths of a second but produce as much energy as the sun does in a year.
Some FRBs emit energy just once, but several — including an object called FRB 121102, located in a dwarf galaxy 3 billion light–years away — are known to repeat their bursts. Using the Five-hundred-meter Aperture Spherical radio Telescope (FAST) in China, a team of scientists decided to conduct an extensive study of this repeating FRB.
The campaign was meant to just gather routine data about this particular entity, Bing Zhang, an astrophysicist at the University of Nevada, Las Vegas, told Live Science. "Initially, it was just stamp collecting."
FAST is the world's most sensitive radio telescope, Zhang added, so it can detect things previous observatories might have missed. Over about 60 hours, the researchers watched FRB 121102 explode 1,652 times, sometimes up to 117 times per hour, far more than any previously known repeating FRB. The team's results appeared Oct. 13 in the journal Nature.
Click here to read more.
SOURCE: LiveScience, Adam Mann