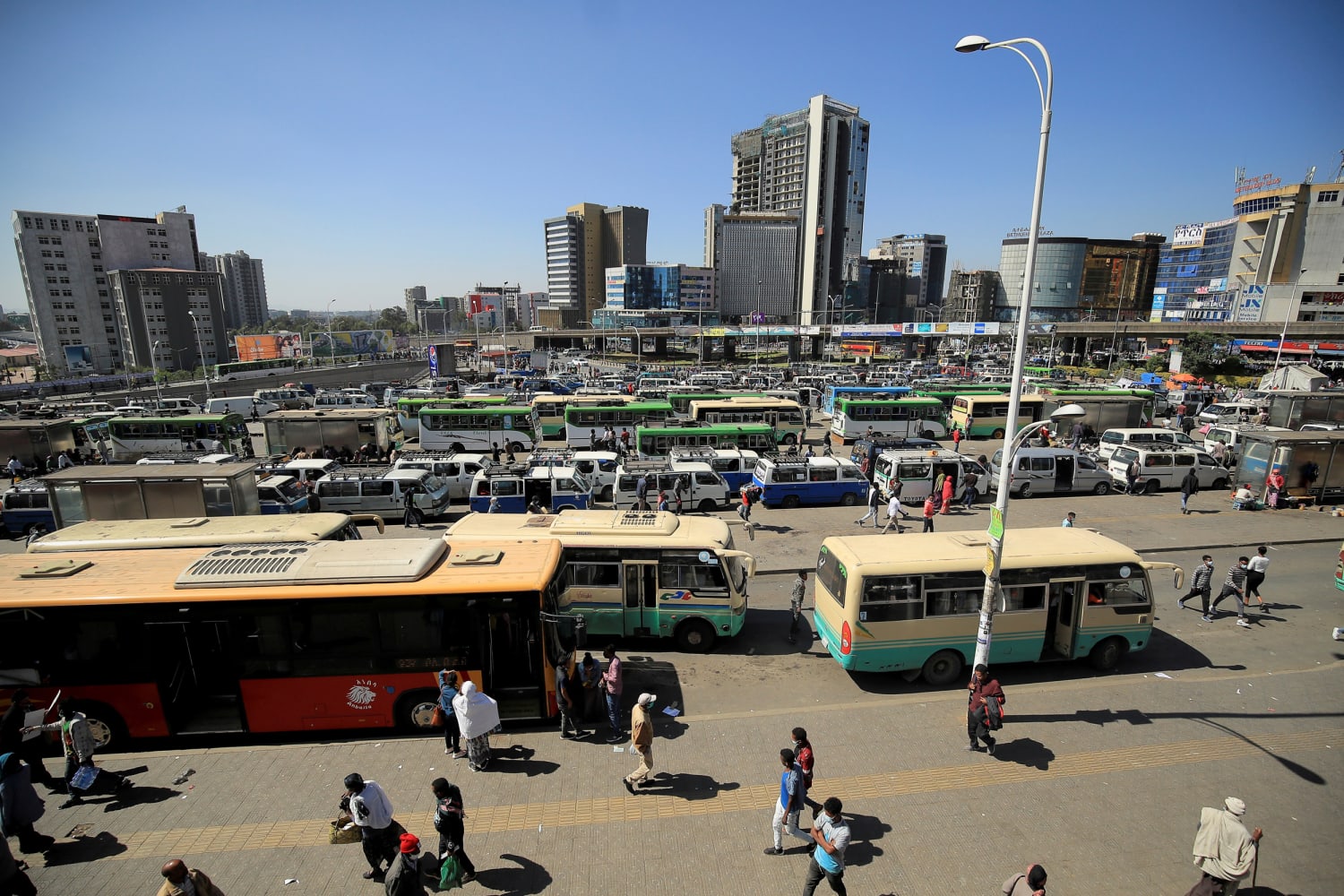 The State Department urged all U.S. citizens in Ethiopia to leave the country as "soon as possible" on Friday as an alliance of anti-government forces vowed to see the East African nation's leadership dismantled.
"The security environment in Ethiopia is very fluid," the U.S. embassy in Addis Ababa warned in a statement published online.
"We advise U.S. citizens who are in Ethiopia to leave the country as soon as possible," it said, adding that commercial flights could be booked from the capital's Bole International Airport.
It comes after the State Department issued a level 4 "do not travel" advisory warning Americans against traveling to Ethiopia "due to armed conflict, civil unrest" and the "potential for terrorism and kidnapping in border areas."
For those still in Ethiopia or planning to go, the department advised that they "draft a will," "designate appropriate insurance beneficiaries" and "discuss a plan with loved ones regarding care custody of children, pets, property" and belongings.
The warning came as nine anti-government groups formed an alliance to see Ethiopian Prime Minister Abiy Ahmed's government dismantled, whether "by force or by negotiation."
The group announced its alliance in Washington on Friday amid calls from African and Western leaders for a ceasefire to a war that has stretched on for just over a year now.
Click here to read more.
SOURCE: NBC News, Chantal Da Silva; Reuters