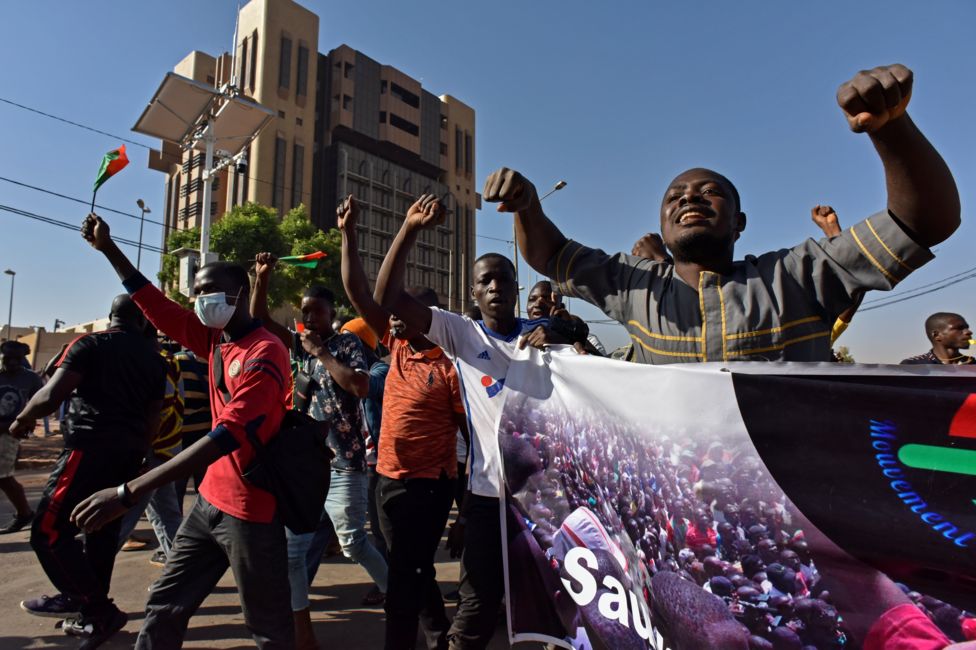 Police in Burkina Faso have fired tear gas at people protesting against the state's failure to stop a rise in Islamist violence.
Some erected barricades and burned tyres as scuffles spread around the streets of the capital, Ouagadougou.
Authorities had suspended mobile internet services and deployed hundreds of riot police to stop the gathering.
There is growing anger against both the government and the French soldiers who are supporting the Burkinabe army.
Hundreds of people joined Saturday's protest, which was organised by a group calling itself the 27 November Coalition and demanded the president's resignation.
"We refuse to lose Burkina Faso. We will put in someone who is competent to assure the security of the nation," one protester told the Associated Press news agency.
A young child was injured after security forces fired tear gas, the AFP news agency reported.
Click here to read more.
SOURCE: BBC