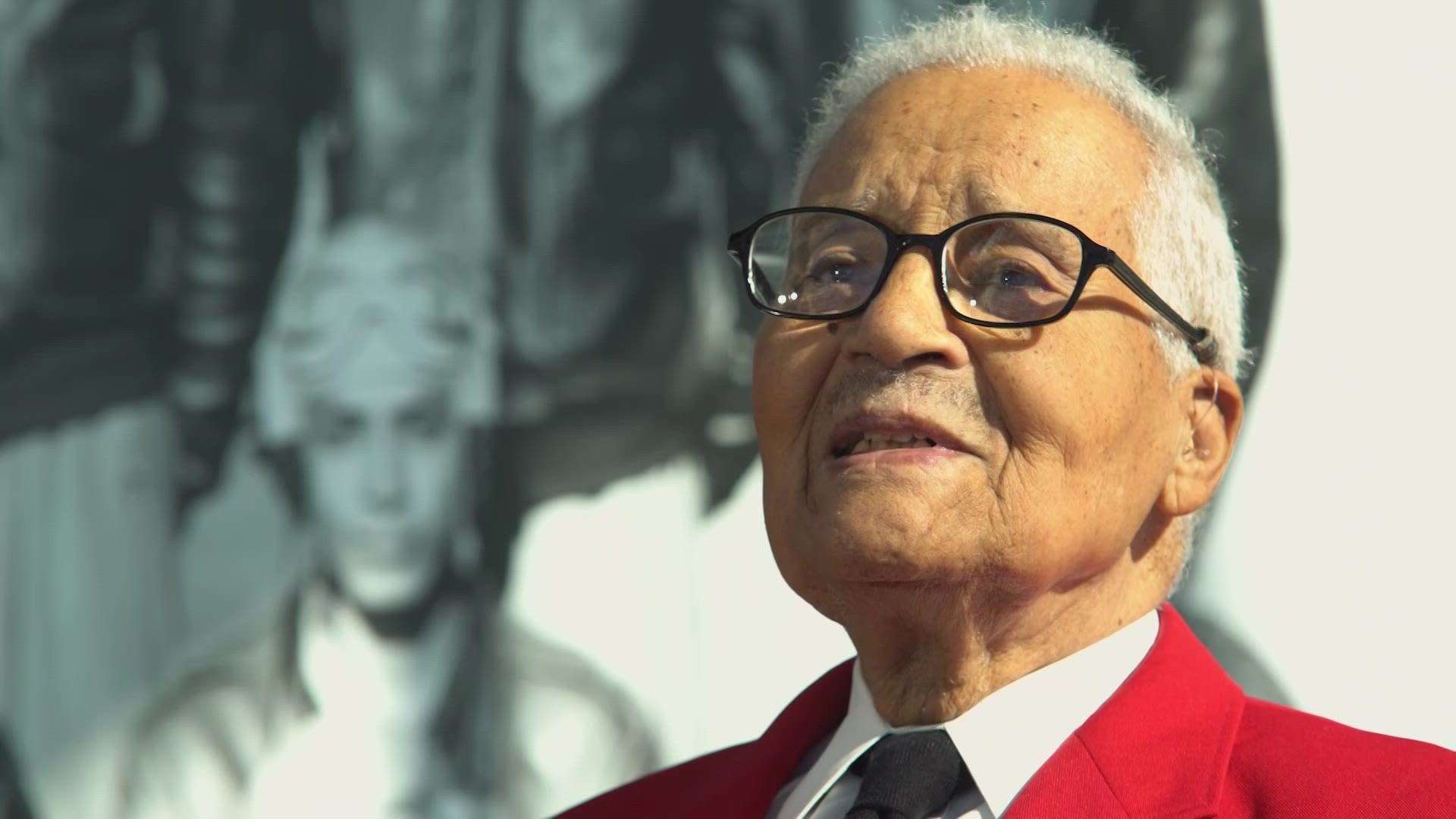 The oldest living Tuskegee Airman visited Dallas on Thursday to see a display at the National Aviation Education Center at Dallas Executive Airport. He and his remarkable life are the star attractions at that display.
His hope is that the stories of Black pilots who overcame incredible odds will encourage the next generation to take flight too.
As Brigadier General Charles McGee stepped out of a car Thursday morning and donned a bright red blazer adorned with the medals he received during his 30-year military career, it was almost like the arrival of royalty: but so much more important than that.
Having served in three different wars, starting with WWII, his record of 409 combat missions is still an Air Force record.
But under a full-scale replica of the P-51 Mustang he used to fly, with his name on the side and his wife's nickname "Kitten" that was on every plane he flew, WFAA had to ask if he was really 101 years old.
"Let's see," he said, while pretending to add up the years by counting his fingers.
"Three weeks from 102," he said, of his birthday coming up on Dec. 7.
Click here to read more.
SOURCE: WFAA, Kevin Reece