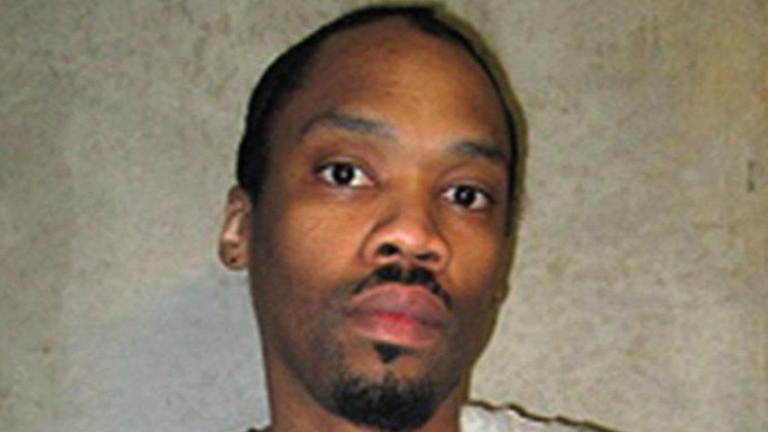 The governor of Oklahoma on Thursday called off the execution of a death-row inmate just hours before the man was to be put to death, in a case in which the state's Pardon and Parole Board had twice recommended that his sentence be commuted.
"After prayerful consideration and reviewing materials presented by all sides of this case, I have determined to commute Julius Jones's sentence to life imprisonment without the possibility of parole," Gov. Kevin Stitt said in a statement.
The man, Julius Jones, was convicted of first-degree murder and sentenced to death in 2002. He was found guilty of killing Paul Howell, who was in a car in the driveway of his parents' home when he was carjacked and fatally shot in 1999. The commutation came less than a month after the Supreme Court, with its three more liberal members dissenting, lifted a stay of execution that a federal appeals court had granted to Mr. Jones and another Oklahoma death row inmate, John Marion Grant, who was executed last month.
Mr. Jones, 41, a former high school basketball player from Oklahoma City, was 19 at the time of the killing, which he says he did not commit. Mr. Howell, a businessman from the suburb of Edmond, was 45.
Hundreds of students had walked out of schools and activists demonstrated outside Mr. Stitt's office this week in an attempt to persuade him to spare Mr. Jones.
In a statement, Amanda Bass, a lawyer for Mr. Jones, said that Mr. Stitt's decision would restore "public faith in the criminal justice system."
"While we had hoped the governor would adopt the Board's recommendation in full by commuting Julius's sentence to life with the possibility of parole in light of the overwhelming evidence of Julius's innocence, we are grateful that the governor has prevented an irreparable mistake," she said.
Click here to read more.
SOURCE: The New York Times, Michael Levenson and Maria Cramer