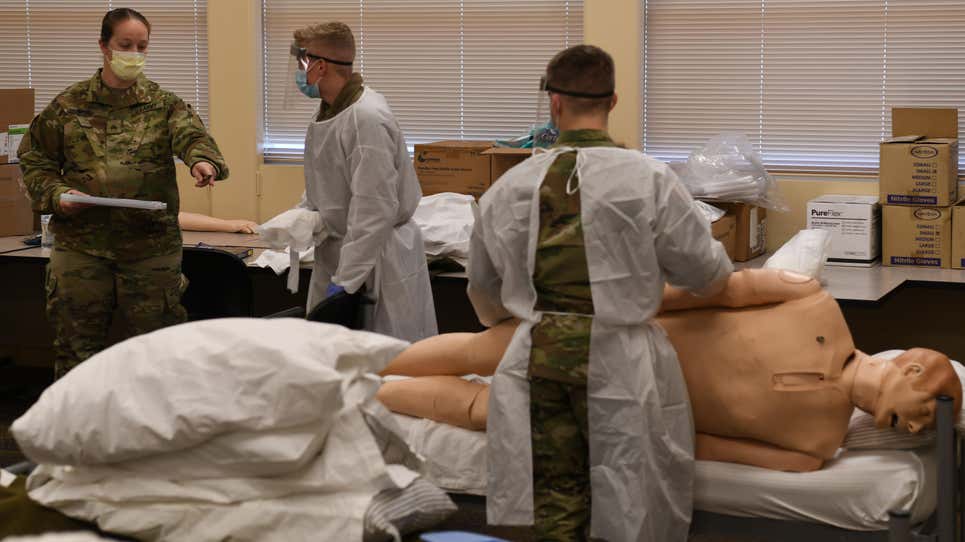 The governor of Minnesota, Tim Walz, has called up the National Guard to assist long term care facilities, as the state struggles with a huge surge in covid-19 hospitalizations that has overwhelmed the health care system.
Roughly 400 members of the National Guard have been training over the past week as certified nursing assistants and temporary nursing aides and will be deployed primarily to nursing homes in an effort to shore up staff. The members of the National Guard are expected to help out for at least three weeks, according to Fox 9.
Minnesota hospitals are currently taking care of 1,414 patients with covid-19 and 340 in the ICU, according to the latest numbers from the Minnesota Department of Health. Only 2% of the state's ICU beds are available, with 56 Minnesota hospitals reporting they have absolutely no capacity to take ICU patients.
Minnesota reported 4,714 new covid-19 cases on Monday and 37 new deaths, significant figures for a state of only 5.6 million people. Just 62% of the state's population is fully vaccinated, above the national average of 59.2%, but still low compared to the vaccination rates of other wealthy countries.
Click here to read more.
Source: Gizmodo