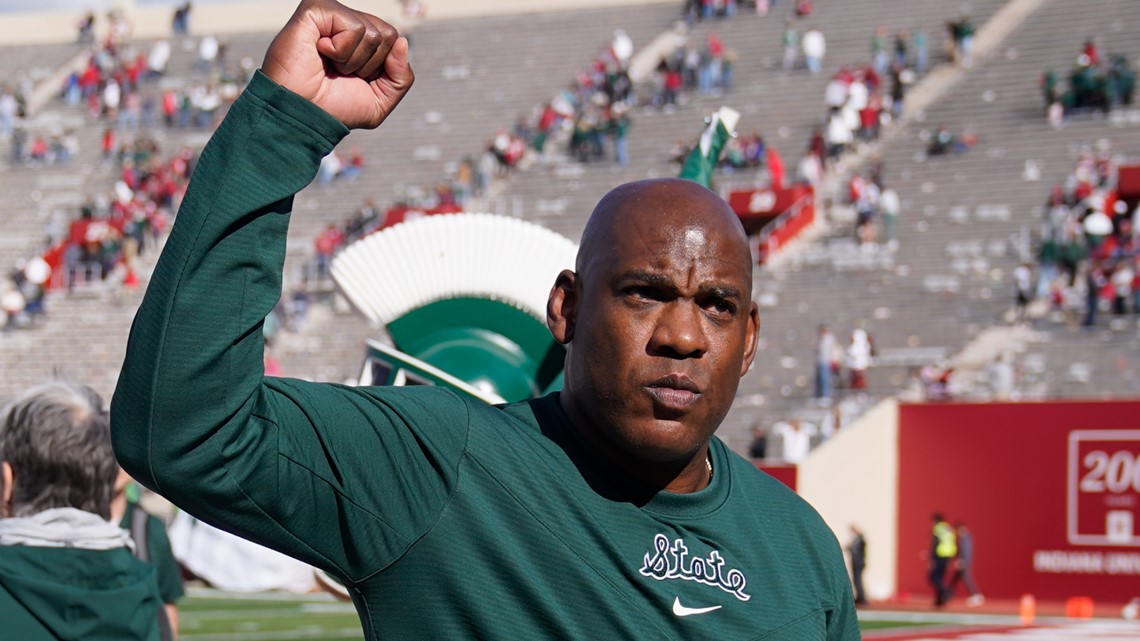 If all goes as planned, Mel Tucker will become the highest-paid coach in the Big Ten. And Michigan State will make a major show of strength that it plans to be a significant spender in college football in the next decade.
MSU is preparing a historic $95 million, 10-year contract extension for Tucker to remain with the Spartans, university sources confirmed to the Free Press on Wednesday. The 49-year-old Cleveland native is set to become among the highest-paid coaches in the country.
Alumni Mat Ishbia and Steve St. Andre will donate the private funding to the university for Tucker's raise, according to "Inside the Locker Room" podcast hosts Brian Mosallam, a former MSU Board of Trustee member, and MSU radio analyst Jason Strayhorn.  University sources confirmed Ishbia and St. Andre as the donors for the new contract.
The average annual value of Tucker's presumptive new deal far surpasses the greatest amount being paid to a Big Ten football coach this season, according to a USA TODAY salary database: the $7 million that Penn State is paying James Franklin.
Only former MSU coach Nick Saban at Alabama ($9.753 million, including athletically related outside income) is making more this season than Tucker will under his reworked contract, according to the database. LSU's Ed Orgeron is the second-highest-paid coach in college football this year at $9.012 million including a pandemic-related pay reduction and his outside income. However, Orgeron and the school reached a separation agreement that forces him out at the end of this season.
Click here to read more.
SOURCE: Detroit Free Press, Chris Solari and David Jesse