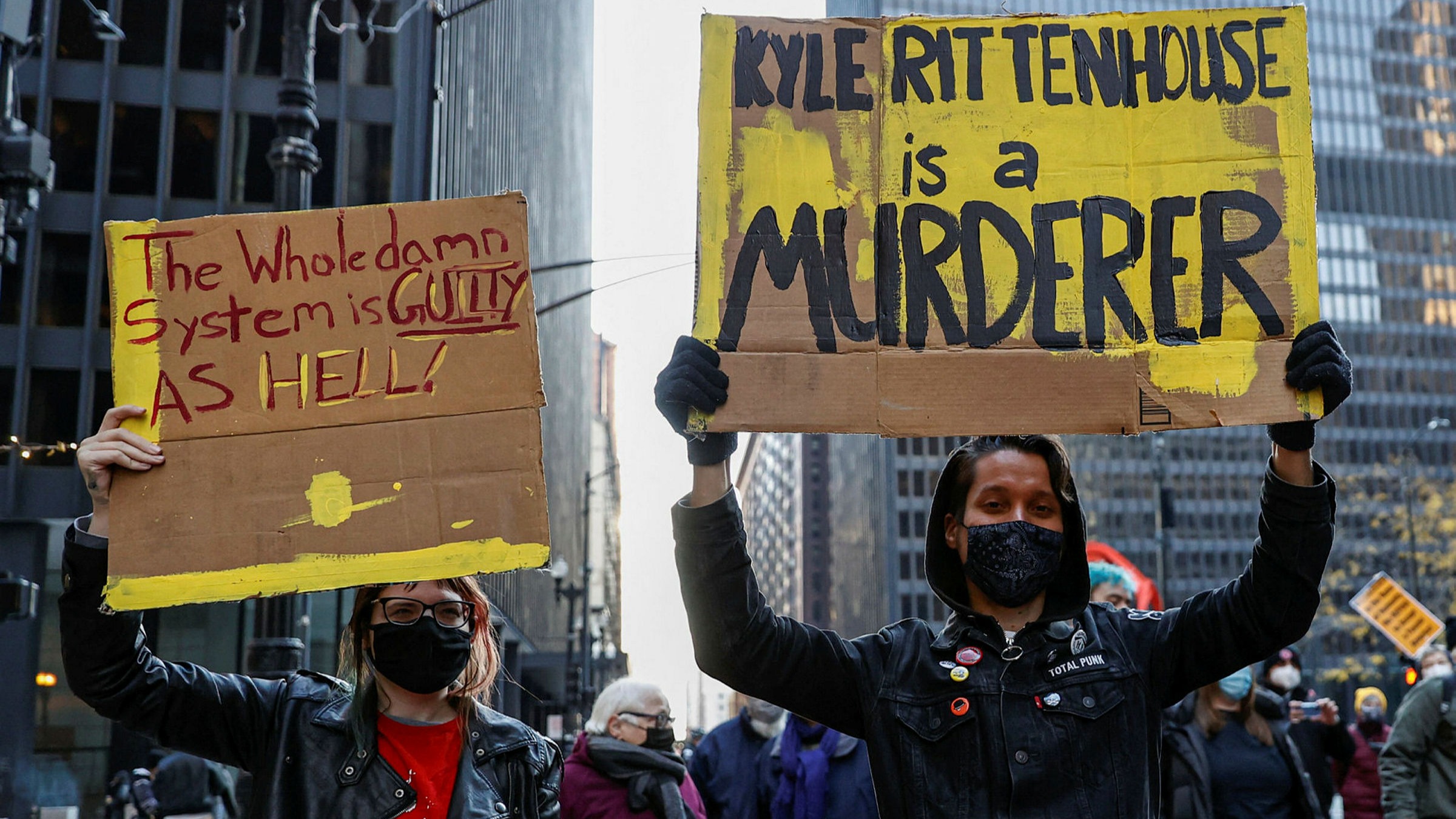 Kyle Rittenhouse, the two men he killed, and the man he wounded were all white, but the case has been linked from the start to issues of race and the criminal justice system in America.
For many Black Americans, Rittenhouse's acquittal on all charges only serves to confirm their belief in a two justice system in the U.S.: one for white people; another for black people.
Activists have previously pointed to differences in how police handled Rittenhouse's case and that of Jacob Blake, the Black man who was shot by a white Kenosha police officer in August 2020, sparking protests in the city that became destructive and violent.
"You can really smell and see the underlying systemic racism that's in the judicial system and the policing system," said Justin Blake, Jacob Blake's uncle, following the verdict.
"You cannot tell me that these institutions are not sick," said Kyle Johnson, an organizer with Black Leaders Organizing Communities. "You cannot tell me that these institutions are not tainted with racism."
Rittenhouse's acquittal created fear that protesters against racial injustice and other causes will be in danger from right-wing activists who already deemed Rittenhouse a hero after the shootings. The Rev. Jesse Jackson, the longtime civil rights leader and activist, told The Associated Press that it suggests "it's open season on human rights demonstrators."