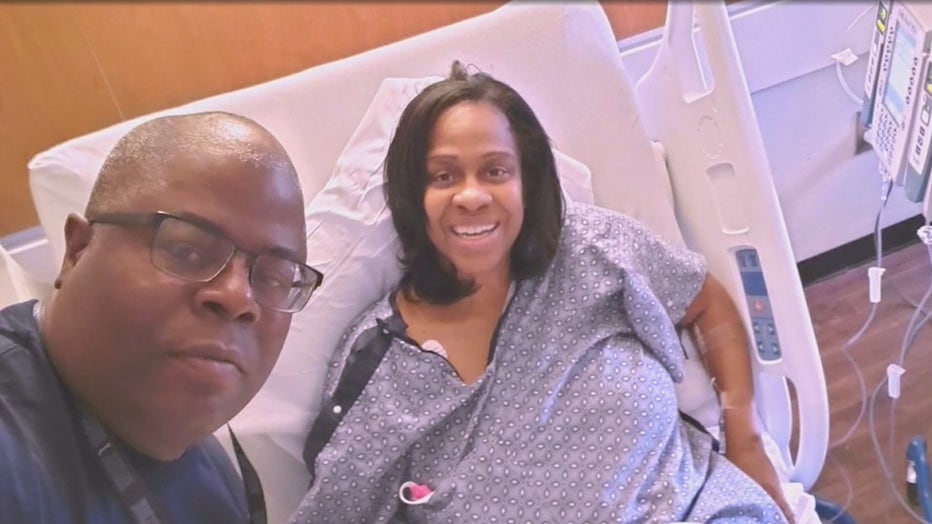 Thanksgiving is a time to reflect and pray about the blessings of the last year. One long-time member of the FOX 5 family is counting her blessings even amid new challenges in her life.
FOX 5 reporter Aungelique Proctor took some time off this past fall to try to figure out why she was feeling so fatigued and why her stomach hurt. The answer was not what anyone expected. Doctors diagnosed her with stage 2 stomach cancer.
Despite the answer, she said she's in a really good place emotionally, mentally, and spiritually. And even with the difficult news, she's ready to face it head-on.
Proctor in her 26 years with FOX 5 Atlanta has impacted so many lives, meeting hundreds of thousands and people and telling their stories. But it's her own story she now feels she is ready to share.
"I just always seek truth, and I'm always being upfront. I am a transparent person," Proctor told the FOX Medical Team's Beth Galvin. "And so now, I think it would almost be hypocritical if I didn't share what's happening with me."
It is news that hit too close to home for the FOX 5 family.
"To find the mass was really shocking…" Proctor shared.
Click here to read more.
SOURCE: FOX 5 Atlanta, Beth Galvin