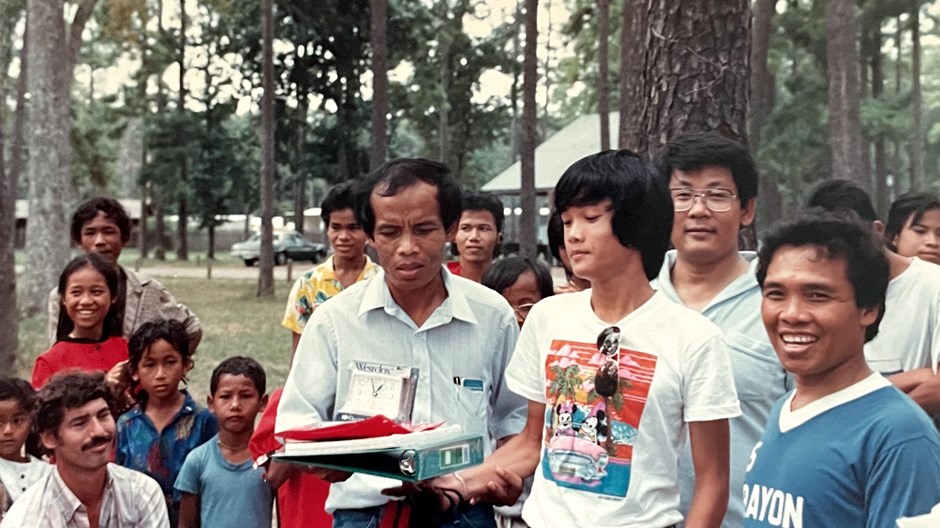 Houston's Cambodian Baptist community, a tight-knit group of faithful refugees, is mourning the loss of two of its founding fathers to COVID-19.
Their churches now face the compounding challenges of recovering from pandemic disruptions and transitioning leadership from Khmer-speaking elders to younger generations without the wisdom of the influential pastors who dedicated their lives to their community.
Pastor Ty Bo of Metrey Pheap Baptist Church and pastor The Mey of Rosharon Bible Baptist Church fled the Khmer Rouge regime, founded two of the city's four Cambodian Baptist congregations, pastored for decades, and supported ministries back in their home country. And both died of the coronavirus this year.
When asked about the two pastors, congregants cross their fingers and say they were "like this." They were like "blood brothers," their widows said. Though they led congregations on opposite sides of the Houston metro area, Ty Bo and The Mey would pray together over the phone for half an hour each Sunday morning as they prepared for the day's service.
In February 2021, Ty Bo, my great uncle, lost his long battle with COVID-19 at age 69. San Jacinto Funeral Home and Memorial Park overflowed with masked guests on the day of his funeral, many standing in the hallway or even in the parking lot due to pandemic-related restrictions. Pastor Mey was there too, a black leather Bible tucked under his arm. I'll always remember him that way.
Click here to read more.
Source: Christianity Today