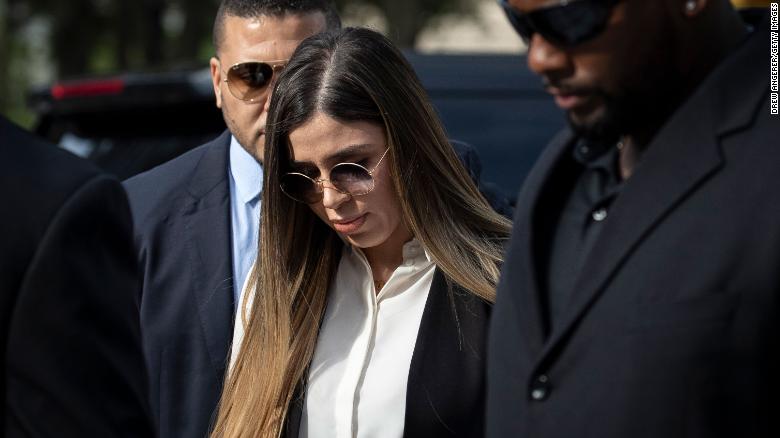 The wife of Mexican drug boss Joaquin "El Chapo" Guzman was sentenced today to three years in prison and four years of supervised release, along with a forfeiture of $1.5 million, in connection with drug trafficking and money laundering charges related to her husband's narcotics empire.
Emma Coronel Aispuro, 31, pleaded guilty June 10 to the charges, and will get credit for time already served.
Judge Rudolph Contreras also imposed a $300 special assessment fine for each of the three counts to which she pleaded guilty.
Coronel addressed the court before learning her fate and expressed deep remorse for her involvement with Guzman and the Sinaloa Cartel and the harm she may have caused the citizens of the US. She acknowledged it would be difficult for the judge to ignore the fact she is Guzman's wife and he might feel an obligation to impose a harsher sentence.
She said she accepted full responsibility and begged the judge to consider her 9-year-old twins who will already be forced to grow up with one parent when imposing his sentence.
Click here to read more.
SOURCE: CNN, Maria Santana