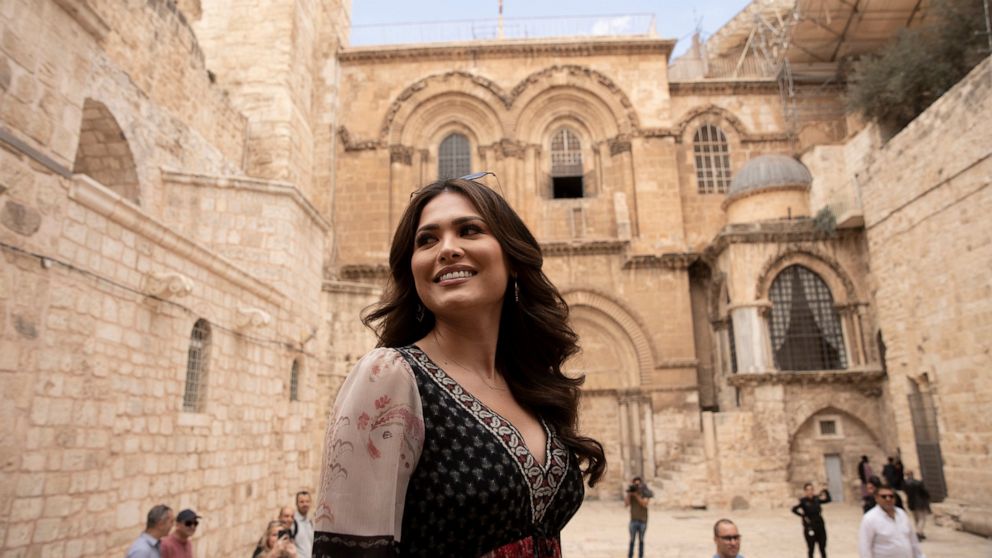 The 70th Miss Universe pageant is being staged in the southern Israeli resort city of Eilat in December. Dozens of contestants from around the world will arrive there in the coming weeks to compete in national costumes, evening gowns, and swimwear. They will also have their public speaking prowess tested with a series of interview questions.
The pageant is receiving increasing attention for being held in Israel amid calls to boycott against the country over its treatment of the Palestinians. The boycott movement, known as BDS, promotes boycotts, divestment and sanctions of Israeli institutions and businesses in what it says is a nonviolent campaign against Israeli abuses against Palestinians.
There is some pressure on contestants to drop out in solidarity with the Palestinians. But contestants are facing pressure to boycott the event and set aside hopes for the crown to make a political statement. At least one country has already called off their participation.
"Everyone with different beliefs, with different backgrounds, with different cultures, they all come together and when you are in there you forget about politics, about your religion," Andrea Meza, the current Miss Universe, told The Associated Press ahead of a tour of Jerusalem's Old City, the epicenter of the Israeli-Palestinian conflict. "It's just about embracing other women."
Asked if she could offer a solution to the conflict between Israel and the Palestinians, Meza said she didn't believe in violence and that communication was key.
"People have to make compromises and I really hope that we can make this through talking and conversation," she said.
Meza will hand the crown over in Eilat on December 12.
– Ella Breedlove