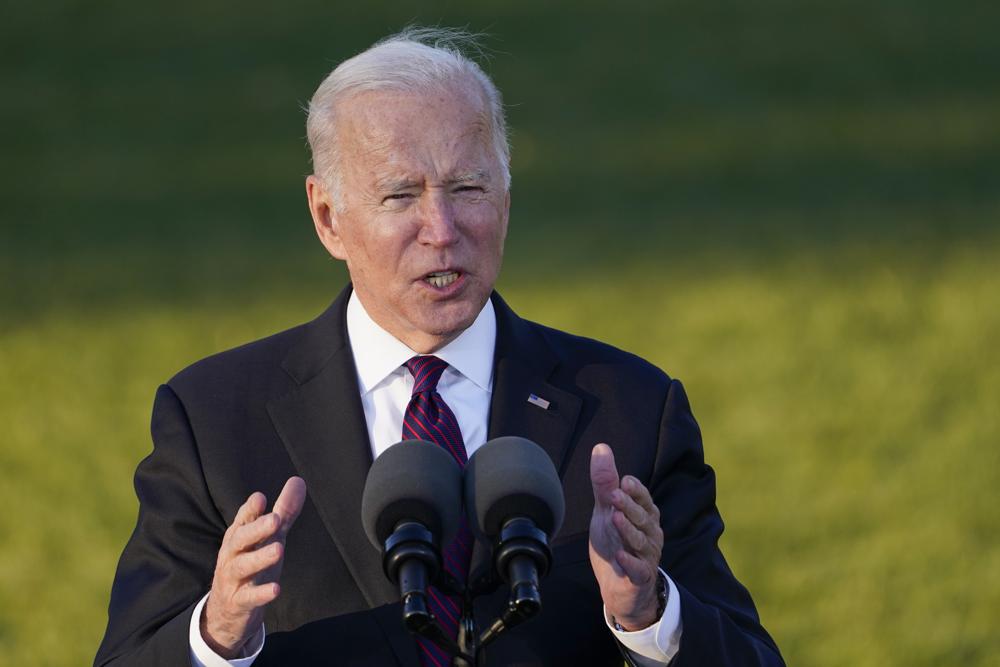 (Bloomberg) — When it comes to Taiwan — long seen as the issue most likely to drag the U.S. and China into war — every word matters. And lately President Joe Biden has been flubbing his lines regularly.
After reassuring Chinese leader Xi Jinping that the U.S. doesn't take a position on Taiwan's sovereignty in a Monday virtual summit, Biden one day later described the island as "independent" to reporters. The president quickly walked back the comment, saying he was referring only to the democratically ruled island's need to make its own decisions, and not asserting its independence — China's oft-stated red line for an invasion.
It was at least the fourth time in as many months that Biden or his aides needed to clarify a remark he'd made on Taiwan, which Xi's Communist Party claims even though its never ruled the island. The sensitivity around language regarding Taiwan reflects the tremendous stakes involved: Any real shift in policy risks sparking a conflict between two nuclear powers.
While Xi's participation in this week's summit suggests the two sides are not about to slide into war, Biden's loose talk undercuts his administration's diplomatic efforts. From trade talks to arms sales to visits by officials, Biden's aides are preserving Washington's subtle shift under former President Donald Trump toward closer ties with Taipei, while bolstering the "one China" compromise that's underpinned ties with Beijing for more than four decades.
"If this were baseball, Biden would be out with three strikes, but this dangerous situation is more than a game," said Shirley Kan, an independent specialist in Asian security affairs who previously worked for the U.S. Congressional Research Service. "Biden fails to clarify our policy and leaves confusion instead."
Click here to read more.
Source: MSN