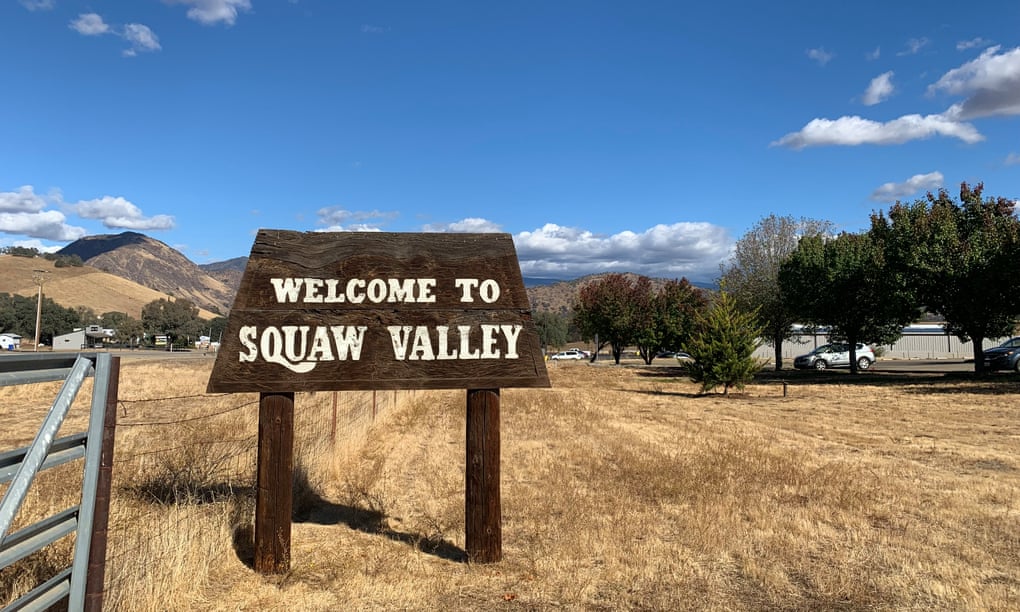 In September, the popular Lake Tahoe ski resort Squaw Valley announced it would change its name, recognizing that the term was "derogatory and offensive". It became official with a press release and a new sign.
But that's not the end of the name in California. Hundreds of miles south in Fresno county, near Kings Canyon national park, there is another Squaw Valley. The central California town of about 3,500 people dates back to the 19th century, and is one of nearly 100 places in California to use the controversial term in its name.
Derived from the Algonquin language, the word "squaw" is believed to have once meant "woman", however, it has become a misogynistic and racist term used to disparage Indigenous women. It's also a commonly used placename in the US – more than 650 federal sites include it in their names.
After 2020's historic protests against racism and white supremacy in the US after the murder of George Floyd, cities, schools and parks across the US began reconsidering controversial names with racist histories. A California commission renamed a park that had been named for a white settler accused of murdering Indigenous people. The Placer county board of supervisors voted to change a racist street name in north Lake Tahoe in response to concerns from residents. This month Deb Haaland, the interior secretary, announced she would take steps to remove the misogynist and racist term from federal lands across the US.
Click here to read more.
Source: the Guardian