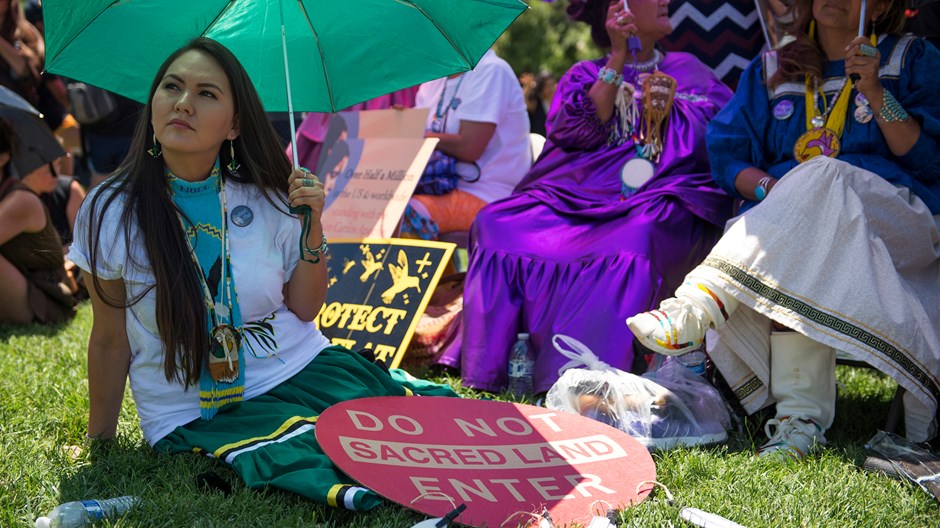 Some years ago, evangelical Christians watched closely as Hobby Lobby successfully prevented the government from violating the Green family's conscience on abortion. Many of us also stood with the Little Sisters of the Poor when they fought similar government pressure to force nuns to pay for contraception.
Sometimes, though, when the case involves a religion we might not know about in a place we've never been, we might be tempted to assume the dispute is someone else's problem. But in the context of religious liberty cases—even obscure ones—another faith group's pain point will eventually become ours.
As we celebrate Thanksgiving with loved ones this week and as our nation observes Native American Heritage Day, some of us are thinking about Oak Flat, Arizona—a government-controlled forestland the Apache people consider sacred. The group Apache Stronghold is currently in a legal battle with the federal government, after the nation's leaders tried to go back on their word to protect Oak Flat and turn it over to a foreign-owned copper mine.
This case will not be talked about around the coffeepot at church and probably won't trend on Christian Twitter, but it will have major implications for religious freedom.
Here are the details of the case: In late October, the Apache people asked a federal court of appeals to block the land transfer, force the government to honor their agreement to protect Oak Flat, and ensure the forestland remains a sacred dwelling for generations to come. The Ninth Circuit Court of Appeals will issue its verdict on the land within the next several weeks.
Click here to read more.
Source: Christianity Today