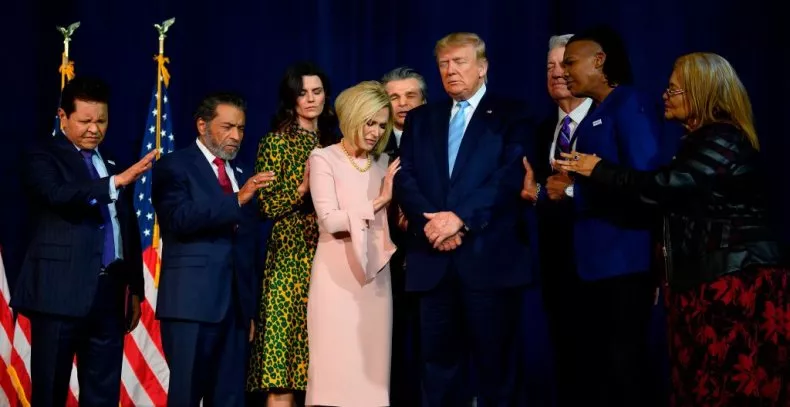 A prominent scholar of religious studies believes that many evangelical Christians in the U.S. are currently listening to the Republican Party over the teachings of the Bible.
Dr. Anthea Butler, a professor and chair of religious studies at the University of Pennsylvania, made the assessment during a Wednesday interview with MSNBC host Joy-Ann Reid. During the segment, the professor addressed the conspiracy theory touted by some prominent conservatives that Democrats want more immigrants to come to replace Republican and white voters.
"One of the things I think is really important about this is, you look at the statistics about white evangelicals right now, they are the least likely group to want to welcome immigrants, which flies in the face of what their Christian doctrine is supposed to be, that you welcome the stranger, right?" Butler said.
"You're supposed to do that as a Christian. But they're not listening to what Scripture says. What they are listening to is what the Republican Party says," the professor asserted.
"As much as I hate to say this, I'm going to put it this way, if evangelicals don't change, they pose an existential crisis to us all," the religious scholar said.
"They have divided the nation politically. They don't want to believe in climate change. They don't want to get vaccines…they are part and parcel of the reason why we cannot move forward because they say they have religious beliefs but this is religious recalcitrance. It is not something that is about belief, is not what they believe theologically. It is about a positionality that they have, that they have chosen to have that is taking us all over the brink," she added.
Click here to read more.
SOURCE: Newsweek – JASON LEMON